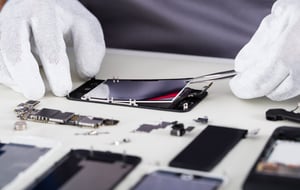 3M™ VHB™ Tape
Welcome to a Resource Library for this Superior Bonding Solution
What is 3M™ VHB™ Tape?
In the world of adhesive bonding tape, one solution stands above the others: 3M™ VHB™ tape.

Very High Bonding (VHB) tapes, introduced in 1980 by 3M, are very durable, improve a product's appearance, and create a permanent bond, becoming almost indestructible after 72 hours. VHB tape is a fully cured pressure sensitive adhesive tape made with a viscoelastic acrylic polymer foam, which is energy-absorbing. Since 3M VHB tape was introduced, similar bonding tapes have entered the market: Ultra High Bonding (UHB) tapes and Acrylic Foam Tapes (AFT).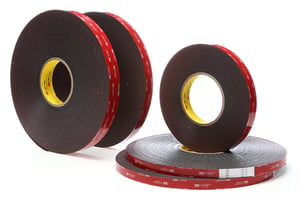 The Benefits of VHB Tape vs. Other Bonding Options
For years, when engineers needed to permanently bond substrates, they used mechanical fasteners, rivets, screws, bolts, welding, or liquid adhesives. These traditional materials work for some projects, yet they're often heavy, messy, from an uneven bond, create vulnerable stress points, or disrupt the assembly process.
Top VHB Applications
When thinking about possible uses of VHB tape, it's easiest to consider every possible product on which you would typically use a traditional bonding material: weld, rivet, mechanical fastener, etc. Simply replace those with VHB tape, a permanent bond that doesn't negatively impact a product's performance. That process has been embraced by engineers and product designers for thousands of different applications.

Yet, applications benefitting from VHB tape go further, especially when it comes to using VHB's conformable nature to apply to curvatures and irregular surfaces. Demanding industries in which VHB tape excels include construction and manufacturing solutions, automotive products, outdoor signs, medical devices, aerospace applications, electronics, and more.

While traditional options typically bond metal-to-metal or plastic-to-plastic, VHB tape can create secure bonds between two or more different surfaces. Material examples include:
Environmental Factors
Another reassuring thing about VHB tape is its durability and versatility, being incredibly effective both indoors and outdoors, and amongst many different environmental factors: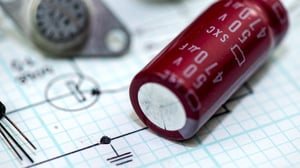 Choose an Adhesive Converter that Knows VHB
The ultimate goal of any project is to solve an application challenge while also creating assembly efficiencies and cutting costs. A full-service adhesive tape converter that knows VHB tape helps find the right materials, solves problems, and creates an adhesive solution that's customized to meet a company's needs; in other words, VHB tape in custom lengths, widths, sizes, shapes, and formats. Whatever format is most conducive to your process — whether that's in rolls, die cuts, sheets, or multi-stack lamination — that converter helps select the right VHB tape for your job.
Choosing an adhesive converter is no easy task. Here are things to keep in mind when evaluating potential partners:
BEGINNING-TO-END SOLUTIONS
The entire process, from concept through the finished solution, can easily be handled. If the adhesive material for your job doesn't exist, top-end converters create the material to meet your application's demands.
PROBLEM SOLVERS
Converters that use comprehensive thinking know tolerances are vital to success, plus they have various capabilities available to achieve a project's results, including:
FOCUSED ON A BUDGET
The right adhesive converter invests time in understanding needs and considering costs. VHB tape is already less costly than traditional fastening options, and if additional process efficiencies can be uncovered, it's a win-win.
INDUSTRY KNOWLEDGE
High-end converters that really know VHB tape have close connections with high-end manufacturers. They're often asked to test new adhesives, share real-world experiences, and explore new solutions. Seed the next section for more!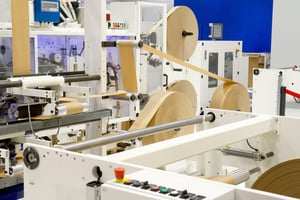 The Advantage of 3M Preferred Converters
The most trusted VHB tape in the world is made by its originator: 3M. When an adhesive converter achieves 3M Preferred Converter level, it signifies that they've been honored for excellence by 3M as being the top of the top. It lets the world know that this converter deeply knows the industry leader, including 3M VHB tape.
When a converter says, "We're 3M Preferred," it means they:
have access to the most advanced adhesives in the world
are welcomed into 3M's laboratory
know 3M design engineers
trial new technology and products
sell a high volume of 3M products
maintain a high level of excellence, and
can often offer customers quicker deliveries
While "3M Preferred" isn't "only 3M," it does show that a converter handles complicated and unique applications.