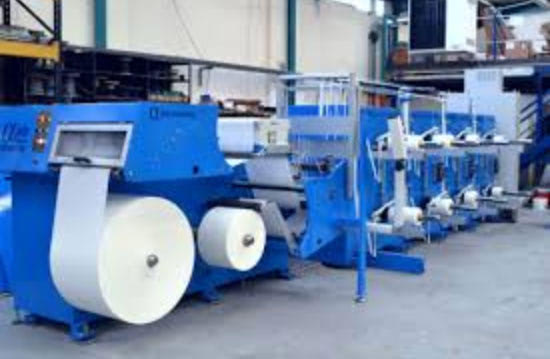 Spooling
Longer length reels reduces labor and costs
Strouse Offers Spooling Services to Customers Who Are Looking to Get More Out of a Single Roll of Tape or Adhesive
This is extremely beneficial to manufacturers who are using automation equipment and assembly processes. Spooled products allow your machines to keep running, reducing costs associated with labor and waste.
WHAT IS SPOOLING?
Spooling tape is a process where material is spliced together and neatly wound on a core similar to how fishing line is wound on a reel. This allows more material to fit on a single roll without having the diameter of the roll become too large and difficult to handle. Spooling can exponentially increase the amount of material on a roll while saving space by condensing multiple rolls of material into one.
HOW CAN SPOOLING BENEFIT YOUR PROCESS?
More material per roll
Longer run times per roll on automated equipment
Less changeover of material
Decreased downtime
Save inventory space in your warehouse
Quicker overall run times
Strouse provides spooling services to customers for many different materials. We can spool tape and adhesive, foam, films, nonwovens, and much more.
"Strouse does an amazing job of listening to the needs of the customer and verbally communicating those needs back to the customer. Then they follow-up with a written quote and drawing to finalize the project."