Excellence.
Every business wants to achieve it, and every business wants to partner with other businesses that achieve it. And while saying you have it is easy, being recognized for it by an industry leader is quite another thing.
For companies in the converting industry, being honored for excellence by 3M is the top of the top. It shouts to the world that a converter deeply understands the industry leader, and the industry leader trusts them.
This article explores the origins of the 3M Preferred Converter program, digs into why it matters in a highly competitive marketplace, and shares why customers should care.
What Does "3M Preferred" Really Mean?
Being able to say "We're 3M Preferred," confidently states that the converter:
has access to the latest and most advanced adhesives
is welcomed into 3M's laboratory by their design engineers
employs engineers who thrive on complicated projects
is excited to trial new technology and products
sells a high volume of 3M products
and
maintains a high level of excellence
From 3M's perspective, having top-end converters as partners makes a lot of sense. 3M is constantly connected to the world's best converters, often sharing new technology and receiving feedback on it. The trust level can be so great that 3M may provide new products to a converter with a full blessing of using it in whatever possible applications they can. Whatever the raw materials, 3M has confidence and trust that the converter will manufacture a quality product. And, as a bonus, 3M also receives loyalty.
On the converter side, receiving discounts and business development investment from 3M are huge perks of 3M Preferred status (and are ways to pass savings along to customers), but it goes deeper.
Being a true partner elevates a converter higher in the queue at 3M (for quicker customer deliveries); preferred converters naturally get more customer service attention. Certain exclusive products and/or product categories are only available to 3M Preferred converters. 3M Preferred converters are also often the first to be given access to new products. And as far as marketing goes, 3M Preferred connects a converter to 3M's marketing minds in order to create solid strategies, get some financial assistance, and share sales insights.
It's important to note that "3M Preferred" doesn't mean "only 3M." Not every complicated and unique application is appropriate for a 3M product. Many converters, especially the industry leaders, offer a wide range of adhesive products from other manufacturers and push themselves to keep a large bandwidth of vendors and products.
It's What a Converter Does with "Preferred" that Matters
With only about 60 converters (out of thousands operating in America) achieving 3M Preferred Converter status, it's a big accomplishment. Yet, what a converter does with that recognition is what really matters. For some converters, they'll send out a press release and add copy to their website. Others, however, truly embrace the opportunity and engage with 3M on a much deeper level.
Are a converter's engineers talking with 3M's design engineers?
Is a converter using 3M's world-class lab?
Is the converter taking advantage of 3M's training programs?
Has that converter used 3M's training with their customers?
Does that converter discuss and advise market strategy with 3M to build the industry?
So, while a converter's customers may see "3M Preferred" and think "quality," "engineering," and "sophistication," the converter can (and should) lean into the relationship even harder to fully gain the benefits of the designation.
Going Beyond "Preferred"
While there may not officially be a status level above "3M Preferred," there are more elite and exclusive ways to be recognized by 3M.
The 3M Medical Materials and Technology Preferred Converter program, as its name implies, recognizes converters for developing adhesive applications for customers in the increasingly fast-paced medical device marketplace. Within this program, a 3M technical engineer may even consult, along with the converter, directly with a customer.
There are less than 20 U.S. converters who have achieved this designation, far less than the 60+ 3M Preferred Converters.
With thousands of converters in its global supply base, 3M annually chooses a select few to be recognized as 3M Supplier of the Year. These suppliers are identified and rated based on strategic spend, contract compliance, actions taken to improve 3M's relevance, and overall supplier performance. Oftentimes, a unique project that delivers noteworthy cost-effectiveness and/or value will spur 3M Supplier of the Year accolades.
The 3M Preferred Converter Council is 3M's way of staying close to their most important customers and also a chance to share new ideas and products. Members of this board are on the cutting edge of the converting industry.
The 3M Select Converter program is in place for recognizing lower volume converters than "Preferred" yet who still maintain a high level of excellence.
"We prefer Strouse because …" — 3M
When 3M started the 3M Preferred Converter program more than 20 years ago, Strouse was an instant inaugural selection. And today, 3M continues to lead with the gold standard for converters.
Strouse has been recognized by 3M in these areas:
3M Preferred Converter
3M Medical Materials and Technology Preferred Converter (9+ years and running)
3M Supplier of the Year (2018)
3M Preferred Converter Council Member
Plus, Strouse has partnered with more than 16 other 3M divisions as a customer and/or supplier!
Even among the dozens of 3M Preferred Converters in the U.S., Strouse's reputation rises to the top. In fact, 3M is also a customer of Strouse, purchasing many converted finished products.

A converter may be called "preferred," but do they act like a preferred converter? For Strouse, being a 3M Preferred Converter is a huge motivator. It's about consistently striving for excellence at all levels and continually collaborating with 3M as a partner, not just a supplier.

Ready to experience the benefits of working with a 3M Preferred Converter? Call our adhesive conversion specialists to discuss your products and your needs.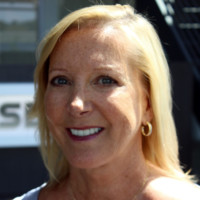 Sue Chambers
As the CEO and President of Strouse Corporation, Sue Chambers is responsible for leading all facets of the business. Sue has a proven executive management track record and over 20 years of experience driving sales growth and operational innovation in the adhesive conversion industry. Sue possesses strong leadership, strategic vision, and savvy marketing skills. Sue has an MBA from Loyola University in Maryland. Since 1997 Sue Chambers joined Strouse and led the transformation into an enterprise-focused company while growing the company into a world leader in the innovative production of pressure-sensitive adhesive with revenue of over 20 million and growing. In the last three years, Strouse revenue has grown 62%; the number of employees has grown and continues to achieve and maintain ISO 9001 and ISO 13485 certification. Strouse built a new production plant going from 40,000 to 62,500 square feet, increasing the production space by 50%. The building also can expand to 82,500 sq. Feet. Sue is active in the community serving on the Industrial Development Board presently and earning several business awards over the years. Most recently, 3M has recognized Strouse as a supplier of the year. She is also on the Dale Chambers Foundation board that raises money for local charities in the community.