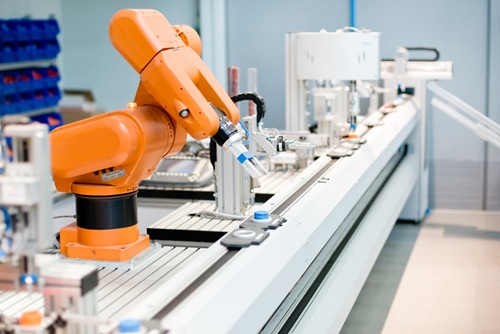 Automated Assembly
Accurate and repeatable assembly
Variety and Durability You Expect From Strouse
Critical adhesive applications require tight tolerance die cut components. Assembling products with these components can be challenging, especially when the placement of the component has critical tolerances that impact performance and durability.
Strouse's partnership with AccuPlace helps manufacturers achieve superior adhesive assembly automation. Find out more today!
OUR PARTNERSHIP WITH ACCUPLACE
AccuPlace manufactures machines that cost-effectively enable organizations to utilize machine automation within their manufacturing processes, in our case to handle adhesive component assembly challenges.
Together, Strouse and AccuPlace help organizations become more efficient, accurate, and scalable with their manufacturing. With Strouse as a single vendor for adhesive and automated component assembly, there's no need to bring together an adhesive converter and an automation equipment vendor. From design and development through mass production manufacturing, there's just one source to manage.
YOUR AUTOMATED ASSEMBLY ADVANTAGES
Innovate manufacturing processes without investing significant capital and resources
Consolidate vendor relations with a single source for adhesive and automated equipment
Streamline development of critical components by planning for automation from the onset
Increase speed-to-market with a cohesive component development and automation process
Cost-effectively scale manufacturing
Enhance accuracy and repeatability of assembly
Strouse Is a Full-Service Adhesive Tape Converter That Works Hand-in-Hand With You and Your Development Team.
"Strouse does an amazing job of listening to the needs of the customer and verbally communicating those needs back to the customer. Then they follow-up with a written quote and drawing to finalize the project."