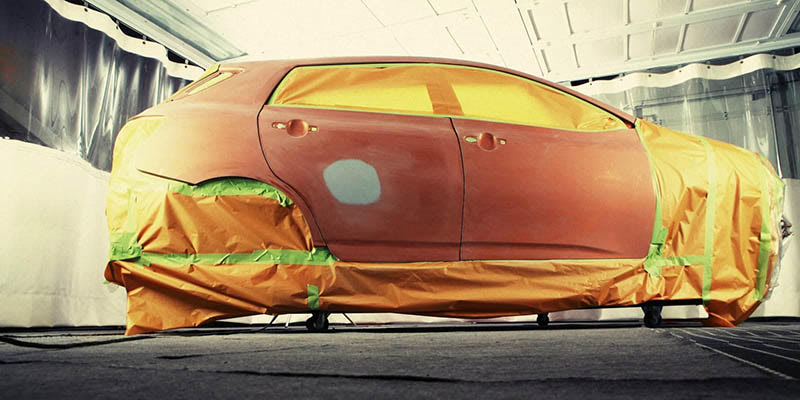 Masking Solutions
Custom Masking Tape Solutions for all of Your Painting and Chemical Protection Projects
Get innovative, quality engineered custom masking tape solutions for a wide range of projects and applications. Strouse can meet your specifications for converting adhesive tapes into appropriate solutions for precision painting, finished goods, component parts, assembly aids, and more.
Featuring Many Different Types of Masking Tape
Strouse helps get to the heart of every task you are performing to determine which type of custom masking tape will work best for you, then delivers the finished product.
Whether you are looking for strong double-sided masking tape to lay carpeting or transparent masking tape to place over labels, we can supply you with the right adhesive masking tape for the job and customize it to your advantage. You can also choose from various adhesive materials, such as foam, foil adhesive, paper adhesive, optically clear adhesive, adhesive films, thermal interface materials, and more. The following are just some of the customizable masking tapes we provide:
Masking Tape
Also known as paper tape or painter's tape, masking tape was originally invented for use as a painter's tape, in 1925. Since then many variations have followed in different types, colors, and sizes for diverse applications and projects. This tape is primarily used when painting to protect areas that should not be painted and to create straight lines.
Masking tape is typically made with thin paper, a backing material that's easy to tear, and a pressure-sensitive adhesive. The adhesive material used to manufacture masking tape can be made of three basic materials; Silicone, acrylic, or rubber.
Silicone-Based Masking Tape
This type of masking tape is ideal for use with extreme temperatures as it offers a high level of temperature resistance.
Acrylic-Based Masking Tape
Acrylic masking tape is also suitable to use in extreme temperatures as well as more challenging environments.
Rubber-Based Masking Tape
This masking tape is most commonly used for various general-purpose applications. However, when compared to other alternatives, it has a lower resistance to temperatures.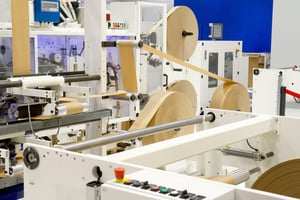 The Expert Masking Converter
Once Strouse receives jumbo logs (60 inches wide and thousands of feet long) of specialty masking tape from 3M, we:
• Create kits for convenient application
• Die cut to the required shapes and sizing
• Slit them into custom sizes for many needs, including providing bulk masking tape rolls

This paper tape is typically used to mask surfaces, bundle goods, identify objects, and for other industrial needs. At Strouse, we say we're "More Than Tape," yet we're proud of our tape experience and knowledge.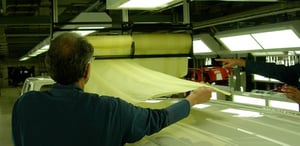 Converting Masking Tape
Strouse provides tape masking solutions in custom sizes, shapes, and formats; just tell us what you need. One unique Strouse capability is our rotary die cutting of large masking products. While other converters can use a flat bed, we use rotary to make the same product 10 times faster.

Converted masking tape options:

• Bulk masking tape rolls
• Slit to custom widths
• Wound to custom lengths
• Die cut to custom dimensions
• Masking kit solutions
3M Masking Tape
3M masking tape is an industrial type masking tape that helps create clean, sharp paint lines and is perfect for: multiple color paint jobs, fascia painting, high-temperature paint baking, powder coating applications, labeling, and industrial paint masking for automotive, marine, rail, and aerospace paint jobs.
This premiere masking tape remains in place over irregular surfaces, contours, and around corners and removes in one piece cleanly with no adhesive residue. It also withstands up to 250°F/121°C of surface temperatures for 30 minutes and resists paint bleed-through, which makes it ideal for creating sharp paint lines.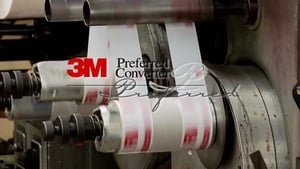 3M Precision Masking Tape
3M Precision Masking Tape helps create precise, sharp, clean, paint lines. It is engineered with acrylic adhesive and ultra-smooth, ultra-thin paper backing to achieve sharp paint lines. This type of thin masking tape provides excellent UV resistance, removes easily from surfaces leaving no adhesive residue, tears easily yet have enough strength to pull through multiple clear and base coat layers, is semi-transparent, and it comes in varying widths.
It is ideal for backmasking, bumper black-out areas, and critical edge masking for two-tone separation. Thus, it allows you to tape over freshly painted surfaces with fewer chances for imprinting.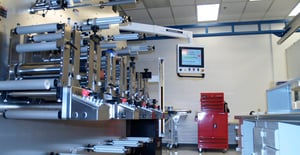 Double Sided Masking Tape
Also known as double-faced tape or double-coated tape, double-sided masking tape makes two surfaces stick together, which is often not visible due to it laying between the two objects. This allows for better craftmanship and neater-looking projects. It is crafted by applying a thin layer of adhesive to both sides of the substrate carrier material. It can be dimensional, thick (usually foam-based), or thin (usually paper-based), while coated with acrylic, rubber, or a changed blend of both. Thin bonding systems may be so thin that all they comprise is a silicone liner of pure adhesive.
An array of industries uses double-sided tape for applications like mounting, bonding, holding, packaging, and splicing. The auto manufacturing industry uses double-sided masking tape to attach everything from specialty auto applications to dashboards. Truck and RV manufacturers use double coated specialized tape to bond mirror housing bezel to exterior mirror glass and fasten panels together. Double-sided bonding tape also plays a major role in many other industries as well.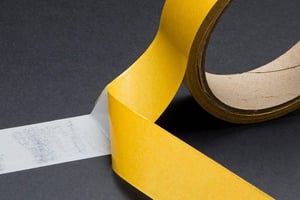 Car Masking Tape
Auto Care masking tape provides the best transfer adhesive resistance, has a highly conformable green backing, provides outstanding paint lines, and hugs contours and curves. Car masking tape stays in place since the adhesive is so sticky it sticks to the touch. It helps stop paint from going where it shouldn't and removes it cleanly without leaving sticky residue behind.
This type of masking tape needs to be made differently than other tape used around the house since the modern automotive design features some challenging contours and various plastics and metals. It requires strong adhesion, the flexibility to follow contours and curves, and the ability to be removed cleanly and residue-free. However, vehicle masking tape is not just used for automotive manufacturing. Many industries and individuals also use this extra sticky masking tape, such as decorators, painters, and DIYers.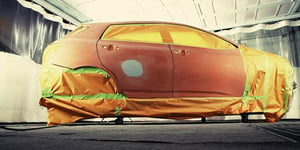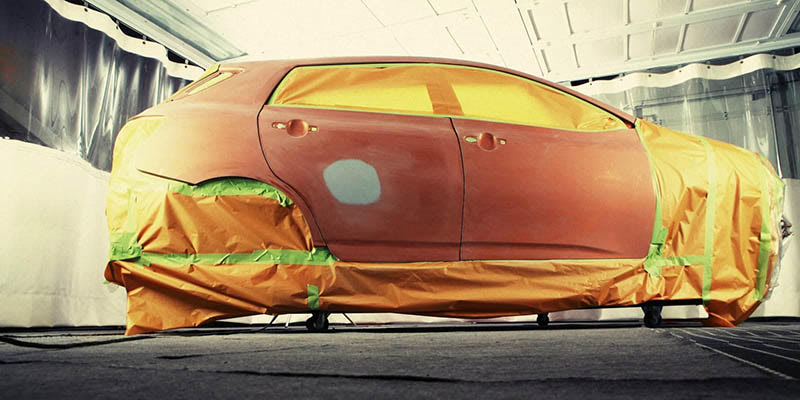 Transparent Masking Tape
Clear Masking Tape or Transparent Masking Tape tears easily, is static-free, and is made with medium adhesive for pressure sensitive intermediate films and glue that is safe to use. Its surface is made to stick on things like paper, wood, and metal. Like the two-sided masking tape, this kind of masking tape has an astronomical number of uses and more are discovered every day.
Transparent masking tape is clear so you can see right through it and it can adapt to warm or cold temperatures. Thus, it costs less than most other masking tapes.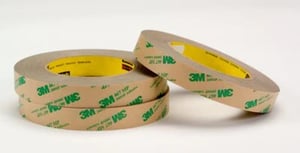 High Temp Masking Tape
The industry standard for painting, e-coating, plating, powder coating, and anodizing is polyester High-temperature masking tape. This tape is high grade and designed to withstand the heat of up to 205 degrees Celsius or 400 degrees Fahrenheit for 20 minutes and most chemicals without breaking or peeling for many applications, but especially those that require easy removal.
GET A QUOTE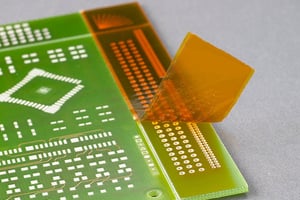 Custom Printed Masking Tape
Custom Printed masking tape is ideal for use with light-duty packaging applications. This masking tape type is usually used to seal paper sandwich wraps or to-go boxes. You can choose a white background or select a flood coat in different colors and custom lengths and widths are also available to meet your needs.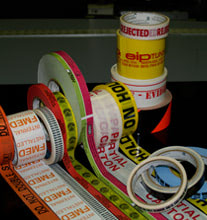 If You Have a Question About a Project You're Working on, or Want to Use Masking Tape to Bring Your Product to Market Faster
"Strouse does an amazing job of listening to the needs of the customer and verbally communicating those needs back to the customer. Then they follow-up with a written quote and drawing to finalize the project."