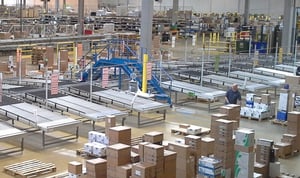 Real-World Samples
Minimal Expense or Commitment
The cost and risk involved in trying something new can be substantial. Wouldn't it be valuable to try new ideas and applications without a huge up-front expense or commitment?
Imagine having your own converter that you could work with closely to design solutions fast. Really fast. How about getting samples in a matter of days, not weeks or months? STROUSE is that converter.
Sample Express is Strouse's rapid prototype delivery system that enables engineers and designers to get a sample die-cut or material quickly without a lot of hassle.
Request a free sample today
What our customers are saying
"I have been in technical sales for 35 years, and I have come to appreciate vendors that have a high level of customer and technical support. Strouse does an amazing job of listening to the needs of the customer and verbally communicating those needs back to the customer. Then they follow-up with a written quote and drawing to finalize the project. Overall, a very pleasant and painless experience."
Step 1: Submit Your Idea
Fill out the form on this page and our engineering team will handle your request right away. Our engineers will contact you confirming information about your idea and the requirements for the sample part.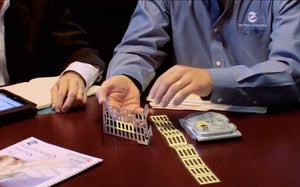 Step 2: Let Us Get to Work
Our engineers will begin to design and develop your sample part. Our goal is to ship you an actual part that you can test in 48 hours or less.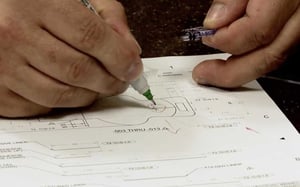 Step 3: Evaluate Your Sample
Measure the part. Fit it into your design. See how the part works for your application. This provides you with the full experience of using an adhesive solution without the cost and commitment required to developing a product. Our engineers will follow up to answer any questions you may have about your sample.