When inspiration hits like lightning, the result can be a cutting-edge electronics product. From smartphones to HDTV screens to marine navigation systems, electronics manufacturers rely on the thinnest products in 3M's VHB portfolio to fit into electronic assemblies, places where thick VHBs cannot fit.
Electronic device engineers know space usually isn't the only challenge. Modern electronics bonding solutions often must address impact resistance, waterproofing, heat resistance, and/or reworkability to create a device with reliable functionality. In addition to overall performance, some surfaces — paints, metals, low surface energy plastics — are hard to bond and require unique acrylic foam tapes such as 3M VHB tape.
When a spark of creativity results in devices optimized for the IoT, 5G, and beyond, specialized VHB tape is often needed as well. This article dives deeper into how pressure sensitive adhesive converters meet the high standards of the electronics industry today and into the future.
The Incredible Power of VHB Adhesive Tape
Before exploring specific types of thin VHB tape, here's a quick overview. Even though 3M VHB double sided tape has been available for over 40 years, it remains one of the strongest tapes ever introduced. With industrial power, it can create bonds strong enough to replace screws, rivets, welding, and many other permanent bonding solutions.
What other features make VHB tape one of the world's most popular pressure sensitive adhesive product lines? VHB tapes absorb stress and shock, have excellent conformability, show a minimal bond line, are chemical- and moisture-resistant, seal out dirt and moisture, and create long-lasting bonds in harsh and demanding environments. Whew!
With these types of capabilities, applications for this adhesive are wide and varied. Some include:
Electronic bonding and assembly
LCD, lens, and touch panel bonding
Point of purchase and display construction
Logo attachment
and so much more
Add shatter resistance with durable, double sided acrylic foam VHB tape.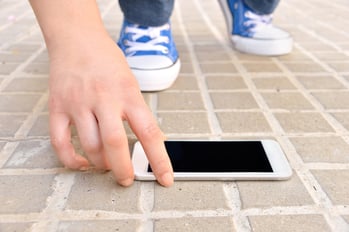 100% closed-cell foam technology fights off water.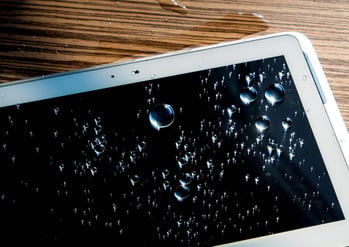 VHB tapes bond and seal in one step to protect against harsh environments.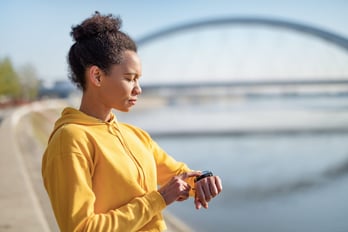 Types of 3M™ VHB™ Tape
No two jobs are the same. So, 3M developed specific VHB tapes that work under unique conditions. Need tape for a broad range of surfaces, including glass and plastics? Try the "49" product family. How about powder-coated plastics? Go for the "59" family. No matter which tape manufacturer family you choose, you'll get a fast and easy-to-use permanent bonding method with high strength and long-term durability.
5980 Product Family — Offers 3M's best balance of properties. Excellent push-out and anti-lift. Delivers impact resistance to meet industry drop test requirements.
Thicknesses
5980(WT)-15: 0.15 mm
5980(WT)-20: 0.20 mm
5980(WT)-25: 0.25 mm
5980(WT)-30: 0.30 mm
5900 Product Family — Carries high dynamic stress resistance and adhesion to multiple surfaces. Can replace mechanical fasteners or liquid adhesives.
Thicknesses
5906: 0.15 mm
5907: 0.20 mm
5908: 0.25 mm
5909: 0.30 mm
86400 Product Family — Extreme shock drop resistance for lens bonding, as well as better removability. They are used for bonding a wide range of high and low surface energy materials in the electronics industry.
Thicknesses
86415: 0.15 mm
86420: 0.20 mm
86425: 0.25 mm
86430: 0.30 mm
4914 Product Family — The highest holding power for high shear applications, such as bezel bonding. Virtually invisible fastening keeps surfaces smooth.
​​Thicknesses
4914-15: 0.15 mm
4914-02: 0.20 mm
4914: 0.25 mm
Converting Thin VHB Tape into Pieces, Sheeted Parts, or On a Roll for Easy Assembly
VHB tape is impressive on its own, but it really takes a pressure-sensitive adhesive converter to die cut thin VHBs and other pressure sensitive adhesives and flexible materials, turning them into usable parts. Using flat bed, rotary, or laser die cutting methods, a converter die cuts materials into custom sizes and shapes.
Choosing an adhesive converter can be tricky. The best ones are full-service converters with experience in flexible material converting, tight-tolerances, automated processes, and the ability to scale rapidly. Ask if your converter is a 3M Preferred Converter, with access to the most innovative adhesives in the world from 3M.
Strouse, a die cut adhesive manufacturer with 34+ years of experience, uses its team of design and development engineers to invest the time and resources needed to ensure each and every project is successful. With quality management systems registered to ISO 9001:2015 and ISO 13485:2016 standards, Strouse is committed to superior quality and excellent customer service.
Learn all about flexible material converting by reading our guide: Flexible Material Converting Q&A. If you have specific questions about 3M VHB thin foam tape for electronics solutions, give Strouse a call at (800)-410-8273 or ask an engineer!