Earlier this month, Strouse reached a milestone that spans almost 3 years' time. Our team achieved 1,000 consecutive days with no lost time accidents, meaning that no employee has lost time due to an accident in the workplace.
"Ensuring the safety and well-being of our employees is our top priority," says Sue Chambers, President and CEO at Strouse. "This starts with open communication and dialogue across the entire organization. 1,000 days with no lost time is a remarkable achievement and a testament to our people as well as the processes we've built and how we continue to refine them."
At Strouse, we recognize that in manufacturing, and converting in particular, there are many inherent challenges our teams face day in and day out. Each project requires unique, and specialized tooling, meaning that every single job is different. Large runs of product often require large quantities of raw materials. The converting equipment we utilize is state-of-the-art but can be complex. And when manufacturing converted goods, these machines run at extremely high rates for maximum output. On top of this, each job requires a high-level of attention to detail.
Knowing these challenges exist, we've assembled a team that focuses on ensuring workplace safety. The cross-functional team meets at least monthly, and in some cases weekly, to discuss potential safety hazards and is tasked with working together to continuously improve and resolve these challenges. To bring a fresh perspective, team members are rotated in and out throughout the year and everyone across the entire organization is encouraged to openly discuss and make suggestions to improve safety anywhere possible.
Here at Strouse, we have a slogan: 'Be Alert When You Convert! Always Safety First!' which serves as a mantra and is embedded in our corporate culture.
We are proud to have reached 1,000 consecutive days with no lost time accidents. To celebrate the achievement, the entire company enjoyed ice cream, safety relays, games, a safety photobooth, and more. We hope that 1,000 days is just the beginning. Safety is everyone's responsibility and we're committed to continue striving for perfection.
About Strouse
Strouse is a die cut adhesive manufacturer with over 30 years of industry experience. Serving the medical, automotive, electronics, military, aerospace, industrial and appliance industries, Strouse continues to innovate by engineering adhesive tape solutions that improve quality, reduce waste, increase efficiency, and expedite delivery. With a quality management system registered to ISO 9001:2008 and ISO 13485:2003 standards, as well as FDA registration, Strouse not only has a commitment to quality but excellent customer service. A full team of design and development engineers allows Strouse to invest the necessary time and resources for every project to ensure success for our customers. Located in Westminster, Maryland, Strouse can be contacted directly at 1-800-410-8273 or visit our website for more info at https://www.strouse.com/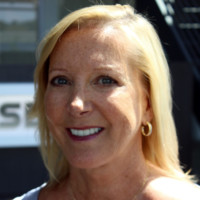 Sue Chambers
As the CEO and President of Strouse Corporation, Sue Chambers is responsible for leading all facets of the business. Sue has a proven executive management track record and over 20 years of experience driving sales growth and operational innovation in the adhesive conversion industry. Sue possesses strong leadership, strategic vision, and savvy marketing skills. Sue has an MBA from Loyola University in Maryland. Since 1997 Sue Chambers joined Strouse and led the transformation into an enterprise-focused company while growing the company into a world leader in the innovative production of pressure-sensitive adhesive with revenue of over 20 million and growing. In the last three years, Strouse revenue has grown 62%; the number of employees has grown and continues to achieve and maintain ISO 9001 and ISO 13485 certification. Strouse built a new production plant going from 40,000 to 62,500 square feet, increasing the production space by 50%. The building also can expand to 82,500 sq. Feet. Sue is active in the community serving on the Industrial Development Board presently and earning several business awards over the years. Most recently, 3M has recognized Strouse as a supplier of the year. She is also on the Dale Chambers Foundation board that raises money for local charities in the community.