Strouse, an industry leading adhesive tape converter and custom manufacturer is proud to announce its medical device establishment registration with the United States Food and Drug Administration (FDA). The registration builds on Strouse's wide range of adhesive tape converting capabilities and allows for deeper penetration into medical device projects and the overall medical and healthcare market.
"Our investment in quality has always been a building block for our success," says Sue Chambers, President and CEO at Strouse. "With our quality management system already registered to ISO 9001:2015 and ISO 13485: 2016, FDA registration was the logical next step."
The FDA regulates food, drugs, biologics, and medical devices with the main goal of minimizing use-related hazards and risks so that users can use devices and products in a safe and effective manner.
"We've long taken pride in being able to solve customer challenges and manufacture products that our competition deemed too difficult or impossible," says Chambers. "In order to bring these difficult projects to life, we've built controllable processes and instilled continuous improvement in everything that we do."
Completing an establishment registration with FDA is important to medical device manufacturers as it indicates a commitment to compliance with FDA 21 CFR 820. The registration makes their process and path to product launch easier while allowing Strouse to continue expanding offerings for customers.
"We are proud of this achievement that reflects the quality processes that we continually improve to exceed customer expectations," says Chambers.
In addition to ISO 9001:2015 and ISO 13485:2016 and FDA registrations, Strouse is a certified Woman Owned Small Business (WOSB) and has an ISO 7, Class 10,000 cleanroom with humidity controls. The WOSB provides customers and prospects with additional benefits during the RFP process while an ISO 7 certified cleanroom with humidity controls provides an additional layer of control to the environment during the manufacturing process.
About Strouse
Strouse is a die cut adhesive manufacturer with over 30 years of industry experience. Serving the medical, automotive, electronics, military, aerospace, industrial and appliance industries, Strouse continues to innovate by engineering adhesive tape solutions that improve quality, reduce waste, increase efficiency, and expedite delivery. With a quality management system registered to ISO 9001:2015 and ISO 13485:2016 standards, as well as FDA registration, Strouse not only has a commitment to quality but excellent customer service. A full team of design and development engineers allows Strouse to invest the necessary time and resources for every project to ensure success for our customers. Located in Westminster, Maryland, Strouse can be contacted directly at 1-800-410-8273 or visit our website for more info at https://www.strouse.com/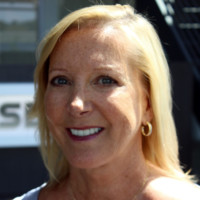 Sue Chambers
As the CEO and President of Strouse Corporation, Sue Chambers is responsible for leading all facets of the business. Sue has a proven executive management track record and over 20 years of experience driving sales growth and operational innovation in the adhesive conversion industry. Sue possesses strong leadership, strategic vision, and savvy marketing skills. Sue has an MBA from Loyola University in Maryland. Since 1997 Sue Chambers joined Strouse and led the transformation into an enterprise-focused company while growing the company into a world leader in the innovative production of pressure-sensitive adhesive with revenue of over 20 million and growing. In the last three years, Strouse revenue has grown 62%; the number of employees has grown and continues to achieve and maintain ISO 9001 and ISO 13485 certification. Strouse built a new production plant going from 40,000 to 62,500 square feet, increasing the production space by 50%. The building also can expand to 82,500 sq. Feet. Sue is active in the community serving on the Industrial Development Board presently and earning several business awards over the years. Most recently, 3M has recognized Strouse as a supplier of the year. She is also on the Dale Chambers Foundation board that raises money for local charities in the community.