Many electronics products require specific adhesives that dissipate heat. Thermal interface materials (a combination of high-performance acrylic adhesive and highly conductive ceramic particles) enhance performance by minimizing reliability concerns and reduced operational lifetimes that are often affected by heat.
One such product, 3M 8926 Thermally Conductive Adhesive Tape, was created specifically for the electronics industry and contains thermally conductive particles as well as flame resistant fillers. Made by 3M Electronics Markets Materials Division (EMMD) with a PET carrier, 3M 8926 was designed for ease of handling and use, reworkability, and ability convert, meaning it can be die cut into custom shapes and sizes.
Other benefits of 3M 8926:
Offers end users more flexibility than other thermally conductive adhesive tapes
Half the cost, but twice as conductive, as leading competitive products
Available in multiple thicknesses — .20mm, .25mm, .50mm — for excellent wet-out or conformability to many different substrates
Higher adhesion than 3M Acrylic Thermal Pads (similar thicknesses), enhancing design and assembly flexibility
Beyond using it for thermal management in electronic devices and general heat dissipation, 3M 8926 is also used to bond and join parts in electronic products. Other features include:
Good thermal conductivity (>1.5W/m-K)
Excellent dielectric performance
Low thermal impedance
Vibration damping
In addition to general heat sink bonding, the versatility of 3M 8926 lends itself to many application possibilities, including IC chip packaging heat conduction, printed circuit boards, LED module/board bonding, flat panel display assembly (LCD, PDP), and more.
As a 3M Preferred Converter and 3M Master Masking Converter, Strouse's experience and leadership goes beyond the electronics industry. We also help manufacturers in automotive, military, industrial, and medical improve their production and assembly processes.
Does your converting partner use 3M 8926? Do you think they could be using other cutting-edge products more? Review our checklist, Choosing The Right Converter. It's a simple quick-read that can prevent a lot of headaches. Click the image below now.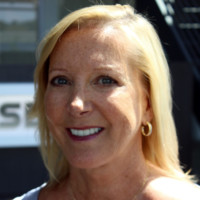 Sue Chambers
As the CEO and President of Strouse Corporation, Sue Chambers is responsible for leading all facets of the business. Sue has a proven executive management track record and over 20 years of experience driving sales growth and operational innovation in the adhesive conversion industry. Sue possesses strong leadership, strategic vision, and savvy marketing skills. Sue has an MBA from Loyola University in Maryland. Since 1997 Sue Chambers joined Strouse and led the transformation into an enterprise-focused company while growing the company into a world leader in the innovative production of pressure-sensitive adhesive with revenue of over 20 million and growing. In the last three years, Strouse revenue has grown 62%; the number of employees has grown and continues to achieve and maintain ISO 9001 and ISO 13485 certification. Strouse built a new production plant going from 40,000 to 62,500 square feet, increasing the production space by 50%. The building also can expand to 82,500 sq. Feet. Sue is active in the community serving on the Industrial Development Board presently and earning several business awards over the years. Most recently, 3M has recognized Strouse as a supplier of the year. She is also on the Dale Chambers Foundation board that raises money for local charities in the community.