If you are looking for an article on glass cloth tape or other tapes infused with glass, this isn't that article. This article is meant to answer the question: what's the most effective way to bond glass to other surfaces?
Glass is all around you, meaning a wide variety of surfaces are bonding to it.
When hunting for the best glass adhesive tape, you'll want to remember that the most effective solution is specific to your project.
Strouse has supported businesses over the past three decades by creating adhesives for glass based on their original designs. Knowing how many adhesive options there are, we want to help you understand the different choices.
After you've read more about what works and why, you'll be ready to choose the best glass adhesive tape for your product.
Ask Yourself— What Am I Sticking to Glass?
Every material has a surface energy level that determines its willingness to bond with other substrates.
As a high surface energy substrate, glass has a strong molecular attraction that makes it easier to adhere, especially when using solvent-based acrylic adhesives for bonding.
The type of glass adhesive tape you choose will depend on the surfaces you're working with. Are you trying to stick glass to wood? Metal to glass? Rubber to glass? Glass to glass?
Materials like metal have high surface energy and aren't as challenging to bond. However, materials like plastic might require further consideration.
GLASS ADHESIVE TAPE APPLICATIONS
So, what do people use glass adhesive tape for? There's a wide variety of uses.
What keeps your phone screen from coming undone from its backing? The answer is likely a glass adhesive. Optically clear glass adhesives hold screens in place without obstructing the user's view.
Phones, tablets, computers, TVs, cameras… many devices with a screen or monitor can utilize glass adhesives.
Masking for vehicle windows
Adhesive films can be used on glass, such as vehicle windows, to mark off certain sections for masking. Custom die cut shapes cover said sections while manufacturers spray paint the car without worrying about the windows or covered parts.
You've undoubtedly seen other glass adhesives, but before we get too thick into the weeds, let us cover some of the potential factors you might consider before pursuing a glass adhesive tape application.
Aesthetics vs. Functionality
There's no doubt that any phone would be more frustrating to use if you could see the big strip of tape holding the screen to the body of it.
Glass adhesive tape applications often require transparency, which calls for see-through and optically clear adhesive materials.
"When you're working with glass, aesthetics are just as important as functionality." — Justin Barkley, Product Development Engineer at Strouse
Cleanliness and effective adhesive laminations are top priorities for optically clear adhesives. Particles caught in the adhesive will show up later. Poor laminations can cause bubbles, which will disturb the overall aesthetic appearance.
It's also essential to note that glass measurements can be highly accurate, making die cut tolerances a high priority for glass adhesive tape designs. For the sake of usability and cost efficiency, you'll want to ensure the accuracy of your required tolerances before seeking manufactured parts.
What are the Biggest Considerations for Glass Adhesion?
Before planning your glass adhesive Christmas list, you'll want to think back to what you plan to attach.
Ask yourself the following questions:
What bond strength am I looking for?
How much weight does this adhesive need to hold?
Will it cover a wide surface area?
Does this application require optical clarity? Full or partial?
As previously mentioned, one of the biggest factors for glass adhesion is transparency, which can be best achieved using optically clear adhesive tape.
Most optically clear tapes use acrylic adhesives because acrylic won't yellow over time, unlike silicone or rubber.
In addition to its aesthetic advantages, acrylic tends to have a higher bonding ability than silicone adhesive. Yet, true optically clear adhesive comes with a price tag, and depending on the nature of your product, you may choose to use a near-optically clear adhesive instead.
For long-term, non-transparent applications, consider using an acrylic adhesive such as double sided VHB tape for powerful and effective bonding.
Above all else, we recommend contacting a flexible material converter during the material selection process to confirm that your chosen material has excellent manufacturability. Material selection can make or break a project, and communicating with a converter early in the process will help you ease into production.
Taking The Next Step in Your Project
When planning a new design, you want to be as thorough as possible. Yet, there comes a point where the only thing left to do is test your actual design.
While trying tape rolls is better than nothing, there's no doubt that it's also important to test your part in the shape and context in which it's meant to be used.
Using product samples from a converter will allow you to confirm the effectiveness of your design and establish a foothold in production.
If your design is ready for testing, you can get samples above. However, if you're still considering adhesive parts, you can find out more in our Learning Center.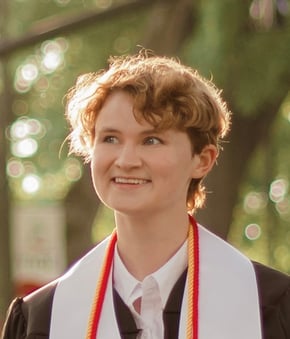 Lee K. House
Copywriter & Content Creator for Strouse. Lee graduated from the University of Alabama in the Spring of 2022 with a double major in English and Spanish.