MENLO PARK, Calif., February 25, 2014 -- Neodyne Biosciences, a medical device company focused on the development and commercialization of innovative tissue repair devices to promote healing and minimize scar formation, today announced a partnership with Strouse to scale production of its embrace® Advanced Scar Therapy devices, which mechanically deliver a uniform compressive strain to offload tension from a newly formed scar.
"embrace® is a powerful new technology for significantly reducing scarring and improving aesthetic outcomes following surgery," said Bill Beasley, President of Neodyne Biosciences, "and as physician adoption and patient demand has increased, it's critical for us to be in a position to meet that demand efficiently."
"Our partnership with Neodyne is an exciting opportunity that is a direct result of our strategic focus on the Medical and Health Care market," said Sue Chambers, President and CEO of Strouse, "We offer the ability to scale manufacturing and together we have the opportunity to get embrace® Advanced Scar Therapy into physician hands more quickly."
Neodyne's first product family, embrace® Advanced Scar Therapy, has received 510(k) clearance from the US Food and Drug Administration (FDA) and has been proven to significantly improve scar appearance in randomized, controlled studies.[1],2
About The Strouse Corporation
Strouse is a 3M Preferred Converter and a die cut adhesive manufacturer with over 25 years of industry experience. Serving the medical, automotive, military, appliance, and renewable energy industry, Strouse continues to innovate. With a quality management system currently registered to ISO 9001:2008 standards, Strouse not only has a commitment to quality but excellent customer service. A full team of design and development engineers allows Strouse to invest the necessary time and resources for each and every project.
About Neodyne Biosciences, Inc.
Neodyne Biosciences (www.neodynebio.com) is an evidence based company developing and commercializing innovative tissue repair devices to minimize scar formation, restoring both function and aesthetic appearance. The company is developing stress-shielding devices capable of controlling the mechanical wound environment to ameliorate post-surgical scarring. Although the etiology remains unclear, mechanical forces such as surrounding skin tension and body movement have been demonstrated to increase fibrosis and scar formation. It is estimated that approximately 80 million major surgical procedures are performed in the United States each year and 230 million performed worldwide. Patient frustration with post-surgical scarring spans a variety of procedures with many seeking means of prevention and treatment.
###
Neodyne Investor Relations Contacts:
| | |
| --- | --- |
| Bill BeasleyPresident/COObbeasley@neodynebio.com | Michael FanucchiMarketingmfanucchi@neodynebio.com |
---
1Lim AF, et al. The embrace Device Significantly Decreases Scarring Following Scar Revision Surgery in a Randomized Controlled Trial. Plast Reconstr Surg. 2014;133:398-405.
2Data on File, #003.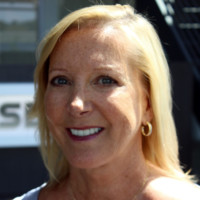 Sue Chambers
As the CEO and President of Strouse Corporation, Sue Chambers is responsible for leading all facets of the business. Sue has a proven executive management track record and over 20 years of experience driving sales growth and operational innovation in the adhesive conversion industry. Sue possesses strong leadership, strategic vision, and savvy marketing skills. Sue has an MBA from Loyola University in Maryland. Since 1997 Sue Chambers joined Strouse and led the transformation into an enterprise-focused company while growing the company into a world leader in the innovative production of pressure-sensitive adhesive with revenue of over 20 million and growing. In the last three years, Strouse revenue has grown 62%; the number of employees has grown and continues to achieve and maintain ISO 9001 and ISO 13485 certification. Strouse built a new production plant going from 40,000 to 62,500 square feet, increasing the production space by 50%. The building also can expand to 82,500 sq. Feet. Sue is active in the community serving on the Industrial Development Board presently and earning several business awards over the years. Most recently, 3M has recognized Strouse as a supplier of the year. She is also on the Dale Chambers Foundation board that raises money for local charities in the community.