"High temperature" in the industrial world means something entirely different than what you'll see during the evening weather forecast. When machines are working hard to create products or keep operations running smoothly, moving parts, chemical reactions, and even the substances being used can conjure up scorching temperatures that must be kept in check.
When you account for these extreme temperatures with the proper equipment, including a suitable gasketing material, you can keep productivity moving at a regular pace. To illustrate this, we've gathered the top 5 benefits of using heat-resistant gasket material for your reference.
What to Keep in Mind When Considering High Temp Gasket Material
Before we get into the benefits of heat resistance in the world of gaskets, we want to briefly touch on what to consider when you're looking for a suitable gasketing material for the task at hand.
Whether you are planning to use foam gasket material, gasket glue, custom gasketing adhesive or tape, or any other kind of material, it is imperative that you know the full range of temperatures the material can withstand.
For example, a natural rubber gasket can typically handle temperatures up to 122° F, whereas a butyl rubber polymer can usually withstand temperatures up to 248° F. But it's also important to consider how the material will respond to extremely low temperatures. If a gasket can tolerate extreme heat but not extreme cold, and you expect to encounter both, you will likely need to reconsider which gasketing material to use.
Other specifications must also be understood, such as which chemicals, substances, or actions might erode or degrade the gasket over time. Know in advance the environmental factors your gasket will be facing.
With that, let's move on to the benefits.
1. Longevity
A gasket made from heat-resistant material tends to withstand harsh conditions in general. So, even if your project isn't anticipated to produce or deal with elevated temperatures, whatever heat generated or encountered likely wouldn't be a challenge for the material that can withstand such temperatures.
With that in mind, a heat-resistant gasket stands as an investment over the long term. Gasketing material that can hold up against such intense thermal conditions has a solid chance of lasting many years, depending on other operating factors. Instead of buying new gasketing material and spending the time and money to dismantle everything to replace it every few years or sooner, you can hold off on that and keep things moving along.
2. Durability
When it comes to heat resistance in gasketing material, you have a wide variety of options. From natural rubber to PTFE (aka Teflon) to graphite and more, different materials are available for various specific temperature ranges and other working conditions. Depending on what your gasket will be in contact with, having one resistant to high temperatures can offer durability to the entire project.
Some gasketing material can fall apart or become brittle depending on the substances it's interacting with, the exact temperatures it's facing, and whether it encounters massive pressure or frequent motion. But a gasket that is heat resistant gives you added durability that can prevent it from falling apart if it's outside all day or facing intense heat from what it's containing.
What are the advantages of adhesive transfer tape for gasket applications?
3. High Performance
If you use the wrong gasketing material for a machine or device that's exposed to hot temperatures it can't manage, you'll have trouble. Not only will it not last, but it also probably won't even perform well during its short life before it falls apart under those harsh conditions.
If your gasket can't withstand the heat, the entire operation could unravel. A gasket is meant to keep two things separate essentially, and if that containment is breached or even worn down and weakened by intense heat, then that may start a domino effect that could be bad news for production. If, however, your gasket is resistant to the temperatures it experiences and all other factors are accounted for, it should perform at a high capacity so you can keep everything running.
4. More Versatility
Depending on its temperature-resistant specifics and other characteristics, a heat-resistant gasket provides more options for how you can use it. If your project is going to sometimes deal with a lot of heat and other times not deal with much heat at all, using gasketing material that is heat resistant can be helpful in both scenarios.
Speaking of options, you have plenty to choose from for heat-resistant gasketing material. Silicone gasketing can withstand temperatures as hot as 400° F and as low as -67° F. Graphite gaskets, on the other hand, can stand up to temperatures as hot as 950° F. These are just two examples of the many options you have at your disposal for versatile gasketing.
5. Resistance to Degradation
Aside from what comprises the gasketing material itself, heat resistance is another way to ensure the gasketing material won't degrade too quickly. What can cause containment to fail? Degrading adhesives and gasketing material from the heat they can't handle would likely play a role, but a good tolerance for heat can prevent that from happening before you'd expect it.
When a gasket is exposed to intense thermal conditions it isn't made for, the material will degrade fast. Get your money's worth when you purchase gasketing material by ensuring it is resistant to the heat you anticipate with your project.
Why It's Important to Consider Temperature Tolerance
There are enormous risks associated with not ensuring that your gaskets and gasket adhesive materials can hold up to harsh temperatures. Problems with gaskets that degrade or outright disintegrate due to extreme heat can range from costly inconveniences to utter catastrophes. That's why it's beneficial to make sure you consider the heat resistance of your gasketing material when developing your next project ahead of deployment.
Custom Gaskets
Your project is unique, and time is money. Saving time, saving money, and producing a great product or service for your customers with the right equipment and materials is what this all boils down to. If you're still in the planning phase and want to understand better how the proper material will work, Strouse can help with custom gaskets and gasketing material. This includes adhesives that are created with tight tolerances to ensure precision.
If you'd like to see what we can do for your project, we can start working together by producing a real-world sample for you before you decide to move full steam ahead. Please feel free to call us at (800)-410-8273 or request a real-world sample to complement your vision today, and let us help you get your project going.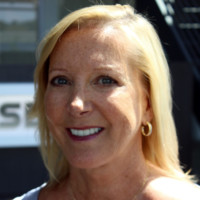 Sue Chambers
As the CEO and President of Strouse Corporation, Sue Chambers is responsible for leading all facets of the business. Sue has a proven executive management track record and over 20 years of experience driving sales growth and operational innovation in the adhesive conversion industry. Sue possesses strong leadership, strategic vision, and savvy marketing skills. Sue has an MBA from Loyola University in Maryland. Since 1997 Sue Chambers joined Strouse and led the transformation into an enterprise-focused company while growing the company into a world leader in the innovative production of pressure-sensitive adhesive with revenue of over 20 million and growing. In the last three years, Strouse revenue has grown 62%; the number of employees has grown and continues to achieve and maintain ISO 9001 and ISO 13485 certification. Strouse built a new production plant going from 40,000 to 62,500 square feet, increasing the production space by 50%. The building also can expand to 82,500 sq. Feet. Sue is active in the community serving on the Industrial Development Board presently and earning several business awards over the years. Most recently, 3M has recognized Strouse as a supplier of the year. She is also on the Dale Chambers Foundation board that raises money for local charities in the community.