Differential adhesive tape is a double coated or double sided adhesive with different adhesives on each coated side. Differential tapes are most often used when one side of the tape construction is used to create a permanent bond while the other side is used to create a temporary bond.
Avery X7325172 is one of Avery Dennison's most popular double sided PE foam tapes. The material is constructed with a densified kraft liner, removable acrylic adhesive, polyester carrier liner, and a rubber adhesive.
Features and Benefits of Avery X7325172
Polyester carrier liner
Specially designed dual adhesive system
Removable adhesive system
Excellent processing and die-cutting stability
Removable adhesive on one side and a permanent adhesive on the other
Removable adhesive bonds to a wide variety of substrates and removes cleanly on demand.
Double sided PE foam tape is used in a wide variety of industries. The material is deisnged for use in graphic arts, automotive, construction, marine, and electronics industries.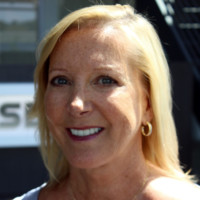 Sue Chambers
As the CEO and President of Strouse Corporation, Sue Chambers is responsible for leading all facets of the business. Sue has a proven executive management track record and over 20 years of experience driving sales growth and operational innovation in the adhesive conversion industry. Sue possesses strong leadership, strategic vision, and savvy marketing skills. Sue has an MBA from Loyola University in Maryland. Since 1997 Sue Chambers joined Strouse and led the transformation into an enterprise-focused company while growing the company into a world leader in the innovative production of pressure-sensitive adhesive with revenue of over 20 million and growing. In the last three years, Strouse revenue has grown 62%; the number of employees has grown and continues to achieve and maintain ISO 9001 and ISO 13485 certification. Strouse built a new production plant going from 40,000 to 62,500 square feet, increasing the production space by 50%. The building also can expand to 82,500 sq. Feet. Sue is active in the community serving on the Industrial Development Board presently and earning several business awards over the years. Most recently, 3M has recognized Strouse as a supplier of the year. She is also on the Dale Chambers Foundation board that raises money for local charities in the community.