You're rubbing your aching eyes after a dull dive into material research when you see it— another seemingly unremarkable material.
Yet, although it may not sound thrilling, polypropylene tape might be the best option for your product.
As a company known for our help in developing adhesive parts daily, we at Strouse have seen a wide range of materials that might be fitting tapes for your application.
Before you finalize your design or get caught up in the testing process, it's crucial that you know your material's properties.
As you read about the uses of polypropylene tape, consider whether it suits your ideal application.
What is Polypropylene?
Polypropylene tape (PP/PPL) is a common packaging and protective tape made of a thermoplastic polymer and manufactured as a single layer via a casting process.
Polypropylene tape has many advantages:
High-temperature resistance
Water resistance
Chemical resistance
In addition, it's a biodegradable, tear-resistant, and relatively conformable material often laminated with acrylic adhesive to function as a solution in many different applications.
How is Polypropylene Tape Used?
Polypropylene tape is used for packing, surface protection, bandages, masking, and insulation. Often, businesses use polypropylene in conjunction with other films and tapes.
1. PACKING AND SHIPPING TAPE
Polypropylene tape is especially good for product packaging applications. One of the most common uses of polypropylene tape is sealing boxes and cartons.
Thanks to its oil and water-resistant properties, polypropylene tape can seal low to mid-weight boxes or packages. High-strength filament polypropylene tapes might be used for palletizing, strapping, bundling, and reinforcing during shipping.
2. PROTECTIVE FILM COVERINGS
Another way polypropylene is used in packaging is to cover surfaces for added scratch protection.
Polypropylene film is a soft flexing material with good drape and conformability. Manufacturers often cut it into the shape of screens, lenses, or other surfaces to reduce the odds of damage during transportation.
3. NON-WOVEN BANDAGES
Polypropylene is used in non-woven bandages and dressings because its conformability allows the material to bend around aspects of the body for easy wear. Bandages intended for specialized uses, like a specific body part, can be custom cut out of medical polypropylene.
4. PAINT MASKING
Another common method of using polypropylene tape is during paint masking processes.
Polypropylene tape is a fairly low-profile material, which is ideal for the painting process. Additionally, due to its high-temperature resistance, polypropylene tape can withstand the high temps of certain types of paint masking.
According to 3M, some polypropylene tapes are designed for car and truck masking, OEM paint, as well as industrial applications like buses, RV heavy equipment, and aircraft.
While many auto manufacturers still mask using rolls, polypropylene can also be cut into custom parts to help with the masking process. This increases the precision of the application, which might save you time and money.
Should I Use Polypropylene Tape?
Like any material, polypropylene tape isn't ideal for every situation.
For instance, it isn't UV-resistant, meaning it wouldn't hold up well in outdoor applications. Also, the low surface energy of polypropylene could make it more challenging to adhere to certain surfaces.
However, polypropylene tape could be a good option if you're looking for a relatively conformable, low-cost adhesive tape.
Before you commit to a tape, consider submitting your design to be reviewed by a flexible material converter for manufacturing optimization.
Building a successful product takes more than an excellent drawing and selecting suitable materials— it also comes down to whether your design can fit into the manufacturing process. By submitting your drawing, you're checking for ease of production.
Looking for more material options for your project? You can find more options on our Materials page.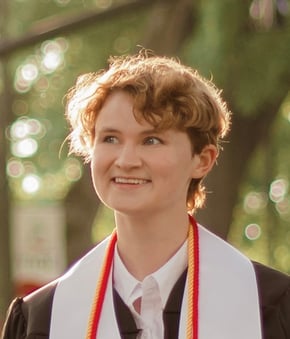 Lee K. House
Copywriter & Content Creator for Strouse. Lee graduated from the University of Alabama in the Spring of 2022 with a double major in English and Spanish.