One moment you're carefully hand-laminating a piece of material. The next, you're staring down a sizeable quote for manufacturing.
"But, I was able to do this by hand…" you might say, searching for the breakdown of production costs.
The truth is, switching from hand prototyping warrants an intensive engineering process. Because many of our customers at Strouse create their initial products with hands-on techniques, we want to provide them with the smoothest transition possible.
Once you understand the issues that could arise during full-scale manufacturing, you can prepare for potential changes in your process and materials.
4 Common Issues Switching from Hand Prototyping to Full-Scale Manufacturing
Switching from hand prototyping won't necessarily increase the difficulty of production, but it will likely affect changes in your existing process and design.
Moving to a machine press can cause challenges with replicating hand movements, complex laminations, matching the adhesive tack, and maintaining an initial manageable price.
ISSUE #1: REPLICATING HAND MOVEMENTS
Working by hand allows more freedom of movement because the amount of space on a machine press is limited. Additionally, you can only add so many attachments to a die cut press before the entire process becomes convoluted.
Another difference is that working by hand makes it simpler to perform thorough quality checks for individual parts, a factor that can be lost once you move to production. If one part doesn't cut how you wanted it to, it's easier to spot and manually fix each component.
Certain hand movements are challenging for machines to replicate, giving rise to complicated setups with longer labor times.
Yet, after your converter determines the most convenient setup to replicate hand movements, production flies compared to slowly assembling each part one at a time.
Although it may take time to test out a new production method, the result is often a staggeringly fast production speed, opening up opportunities for growth and reducing manpower costs.
ISSUE #2: COMPLEX LAMINATIONS
Complex laminations are one of the aforementioned hand movements customers often have trouble translating into a machine process.
Generally speaking, the more complex your part design or process is, the more it will cost. The number of movements required to laminate a part might be less noticeable when working by hand, but laminating on a machine press requires the synchronous alignment of all materials.
While it depends on your intended purpose and the initial design, converters will often work to simplify complex laminations and layers to reduce the difficulty of production.
Lastly, there are times when converters implement additional materials, like carrier materials, into the production process. These methods are often proprietary, but they can contribute to the final cost of a lamination process.
Do you have a part drawing? Discussing your assembly process with a converter will allow you to check how difficult it might be to convert to a machine press.
See what advice a converter has about your handmade prototype and where you can go moving forward:
ISSUE #3: MATCHING ADHESIVE TACK WITH YOUR APPLICATION
Adhesive tack refers to the strength of the bond between the adhesive and its liner.
When assembling a product by hand, you can take liberties with how you peel liners, adjust your grip or leverage certain parts to peel at the right time. However, when shifting this process to a machine press, it becomes necessary to match adhesive tack to remove particular liners at the right time.
On a machine press, adhesive tack determines the chosen materials. When transitioning from your current process, you may switch to an adhesive that matches your part or intended application better.
Strouse Tip: Switching materials later on will become more challenging since you'll likely have a die cut tool, and the properties of any new material would need to match your tooling.
ISSUE #4: MAINTAINING A MANAGEABLE PRICE
You might not realize it, but the price for sample material is often far less than the actual cost of material rolls.
If you've been using sample material to build prototypes or run tests, remember that the actual quantities might be far more expensive once you place an order.
Customers are often surprised by the cost of flexible materials. Still, as a converter who sources all our materials, we know that rates between suppliers are relatively consistent in the industry.
Obtaining a lower material price has less to do with finding a sale than planning your project in advance and placing blanket purchase orders so your converter can buy in bulk at a better price.
Should I Transition from Prototyping by Hand to Full-Scale Manufacturing?
Deciding whether to switch from hand prototyping to full-scale manufacturing depends on where you are as a business.
These are indicators that you're ready to transition from hand prototyping:
You have a steady backlog of products to last throughout manufacturing planning

You're in a position to pay initial startup costs

You've already expanded your growing production

You have an accurate part design
You'll need a budget to get started, but if the demand is high and you're expanding your business, it could be the ideal time to switch from prototyping by hand to full-scale manufacturing.
Yet, you should be aware that your production process, design, and materials are all subject to change if you want to switch and optimize your manufacturing.
Due to the discrepancies between hand prototyping and full-scale manufacturing, it's reasonably common to simplify a design before adapting it to a machine press. Many flexible material converters assist their customers with this process near the end of your design phase because it benefits them to accept part designs with high manufacturability.
If you're finally moving from prototyping by hand to full-scale manufacturing, consider planning your project process with the help of a converter so that you design the most cost-efficient, time-saving machine run possible.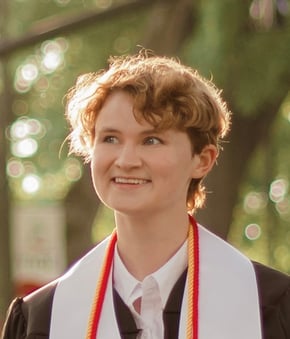 Lee K. House
Copywriter & Content Creator for Strouse. Lee graduated from the University of Alabama in the Spring of 2022 with a double major in English and Spanish.