New 3M Portfolio expands medical capabilities for Strouse.
WESTMINSTER, Maryland - 3M plans to announce a new sector of medical products for bonding, fastening, and attaching to adapt to medical industry regulations. These products will meet the requirements for cleanliness, disinfection, and sterilization as the industry continues to evolve.
Strouse is a source for not only supply of 3M medical products but a source of expertise in the medical adhesive industry. Strouse has created multi-layered testing strips, wound care products, medical device components, and more. As medical design engineers are facing tough restrictions and constant deadlines they work with Strouse to produce the highest quality of product in a timely manner.
Strouse is a 3M Preferred Converter – Medical. With immediate access to a vast number of adhesives, Strouse can quickly produce quotes, samples, and a high quality finished product.
ST. PAUL, Minn. - February 11, 2013 - 3M announces a new portfolio of medical design products created to meet the industry's changing regulatory requirements. 3M Medical Assembly Solutions give medical design professionals reliable tools for bonding, fastening, attaching and identification. In addition to providing the outstanding performance that users have come to expect from 3M products, these solutions have also been tested and proven to be stable through protocols for cleaning, disinfection and sterilization.
The industry's shift toward design for reusable medical devices is demanding an increased focus on sterilization between uses. 3M's solutions give medical device OEMs a broad portfolio of products - including adhesives, bonding tapes, adhesive transfer tapes, reclosable fasteners, label materials, and more - that are able to withstand the sterilization methods outlined by industry requirements. With solutions engineered for a range of medical products, 3M is bringing its expertise in health care, regulatory compliance and manufacturing to the medical design community. The company's global presence and long track record as an innovative provider of adhesives and components for health care manufacturers have already made it a trusted partner to medical design companies around the world.
"We are proud to be industry leader in aligning a portfolio to meet these requirements for reusable medical devices," said Tim Dwyer, OEM medical device business manager, 3M Industrial Adhesives and Tapes Division. "With comprehensive offerings in bonding, fastening, attaching and identification, we can help medical design professionals confidently create high standards."
About 3M
3M captures the spark of new ideas and transforms them into thousands of ingenious products. Our culture of creative collaboration inspires a never-ending stream of powerful technologies that make life better. 3M is the innovation company that never stops inventing. With $30 billion in sales, 3M employs about 88,000 people worldwide and has operations in more than 70 countries. For more information, visit www.3M.com or follow @3M on Twitter.
3M is a trademark of 3M Company.
About Strouse
Strouse is a die cut adhesive manufacturer with over 25 years of industry experience. Serving the medical, automotive, military, appliance, and renewable energy industry, Strouse continues to innovate. With a quality management system currently registered to ISO 9001:2008 standards, Strouse not only has a commitment to quality but excellent customer service. A full team of design and development engineers allows Strouse to invest the necessary time and resources for each and every project. Located in Westminster, Maryland, Strouse can be contacted directly at 1-800-410-8273 or go to the website for more info at http://www.strouse.com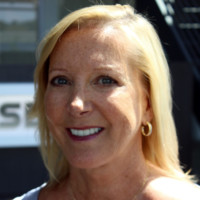 Sue Chambers
As the CEO and President of Strouse Corporation, Sue Chambers is responsible for leading all facets of the business. Sue has a proven executive management track record and over 20 years of experience driving sales growth and operational innovation in the adhesive conversion industry. Sue possesses strong leadership, strategic vision, and savvy marketing skills. Sue has an MBA from Loyola University in Maryland. Since 1997 Sue Chambers joined Strouse and led the transformation into an enterprise-focused company while growing the company into a world leader in the innovative production of pressure-sensitive adhesive with revenue of over 20 million and growing. In the last three years, Strouse revenue has grown 62%; the number of employees has grown and continues to achieve and maintain ISO 9001 and ISO 13485 certification. Strouse built a new production plant going from 40,000 to 62,500 square feet, increasing the production space by 50%. The building also can expand to 82,500 sq. Feet. Sue is active in the community serving on the Industrial Development Board presently and earning several business awards over the years. Most recently, 3M has recognized Strouse as a supplier of the year. She is also on the Dale Chambers Foundation board that raises money for local charities in the community.