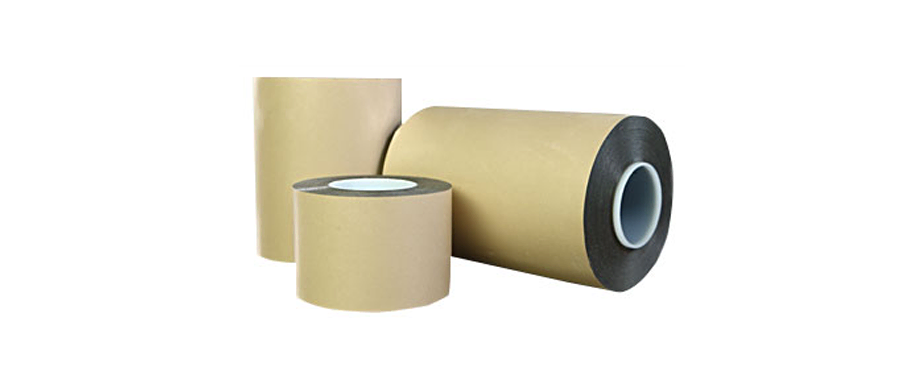 Double-Sided Paper Tape
About Double-Sided Paper Tape
Double-sided paper tapes are pressure sensitive adhesives on paper carriers with adhesive coated on both sides of the paper carrier material. These tapes consist of a variety of carrier materials including tissue paper, crepe paper, flatback paper, kraft paper, and more. The paper carrier allows for the tape to be torn by hand yet also provides rigidity to the material, and the conformability of the tape makes it extremely useful for many industrial tasks.
Converting Double-Sided Paper Tape
Strouse converts double-sided paper tape and other pressure sensitive adhesives to custom sizes, shapes, and formats. Unlike other specialty materials, the rigid carrier of paper tape allows for the material to be accurately converted producing finished components that can meet tight tolerance standards.
As a specialty adhesive tape converter, Strouse provides rolls of tape slit to custom widths or paper tape parts that are cut to custom shapes and dimensions. Finished parts can be provided in multiple formats including parts wound on a roll of liner, parts on singular sheets of liner, or parts as individual pieces with a liner on one or both sides to protect any potentially exposed adhesive. These formats are designed to simplify your assembly process, so whether you apply adhesive paper tape components by hand or using machine automation, Strouse can design a solution that solves a functional need but is also customized to fit in with your existing processes.
We work on projects of all types from concepts drawn on a napkin to pre-designed components already spec'd into a project. Our diverse manufacturing capability allows us to provide you the material you need in the exact size, shape, and format required for your design and process while being able to scale for production in a cost-effective manner.
MANY CAPABILITIES. ONE CONVERTER
IM

POSSIBLE
130% PRODUCTION IMPROVEMENT
FIT. FORM. FUNCTION
Applications & Use Cases
Bonding
Mounting
Packaging
Splicing
Laminating
and More
Popular Double-Sided Paper Tapes
Strouse is a 3M Preferred Converter and can source paper tapes from 3M at discounts due to the large bulk orders we often place. We have over 75,000 rolls of material and more than 2,000 individual materials in stock at any given time. If you're looking for a specific material, just ask our engineers, but here are some of the most popular double-sided paper tapes:
3M 410M Double Coated Paper Tape
3M 9740 Double Coated Tape
3M 3693 Venture Tape

™

Double Coated Flame Resistant Film Tape
3M 514CW Venture Tape

™

Double Coated PET Tape
and Many More!
Strouse die cuts and converts paper tape and flexible materials to solve many different adhesive applications. Our diverse manufacturing capability allows us to provide you the material you need in the exact size, shape, and format required for your design.
IF YOU HAVE A QUESTION ABOUT A PROJECT YOU ARE WORKING ON OR THINK USING PRESSURE SENSITIVE ADHESIVE CAN BRING YOUR PRODUCT TO MARKET FASTER
Contact Us Today!