Would you trust a blood pressure monitor held together by painter's tape?
Medical device adhesives are commonly used as critical components that serve as bonding agents, conductors, and more. They can be lightweight and customizable, with easy applications and a range of bonding strengths— so, yes. There are better options to keep your BP monitor from falling apart.
At Strouse, we've spent over 34 years converting flexible materials into functioning product parts, including many medical device adhesives.
When searching for a medical device adhesive, you want to ensure you find the best possible fit. Let's talk about the functions and types of adhesive tape so you can make a well-informed choice.
What are the Uses of Adhesives in Medical Devices?
From bonding touchscreens to affixing insulin pumps to the skin, there are many different ways to use medical device adhesives.
Your solution will largely determine the type of material you choose and the manufacturing method you pursue. As you read through this next section, consider the purpose of your design to help narrow down your options.
MULTI-FUNCTIONAL MEDICAL BONDING
When it comes to medical bonding, functions such as part bonding and assembly are consistent applications. However, specialized materials or designs can do more than just bond.
For example, the tape used in diagnostics is multi-functional. Often, it serves as a structural adhesive, but die cut features can serve as the fluid channels to collect or transport the sample liquid in the device.
Another instance of multi-functional adhesives might be an electrically conductive adhesive used to bond a diagnostic device to the skin while also enabling an electric signal to pass between the patient's body and the device.
ADHESIVE SKIN ATTACHMENT
Attaching medical devices to the skin is a common application for remote monitoring systems and other wearable technology.
The human body has a curving surface, and skin tapes must be flexible enough and robust enough to conform well without damaging the skin's surface.
Medical device skin tapes typically use either silicone or acrylic adhesive. Silicone adhesives tend to be more gentle and easily removed, while acrylic tapes are more aggressive but longer lasting.
In addition, many (but not all) medical adhesives fall under ISO 10997 compliance, meaning they have to be created in an ISO-certified cleanroom. ISO specifications ensure products are safely made, and ISO 10997 is particularly relevant for adhesives that come into contact with human skin.
What are the Best Adhesives for Medical Devices?
There are many different adhesives used in medical devices. When it comes to medical device adhesives, here are three of the most common categories:
Multi-Functional: Conductive hydrogel, acrylic, silicone
Construction: High-tack acrylic, high-tack silicone, silicone rubber
Skin contact: Gentle acrylic, silicone gel, hydrogel, hydrocolloid
The purpose of your application will determine the type of adhesive material you use.
Suppose you want to build a design with conductive properties for monitoring or other purposes. In that case, you'll want to choose a multi-functional adhesive that can bond parts together or bond to the skin while also performing the intended function.
When you want to bond medical devices together, construction adhesives can create sturdy seals between substrates (A.K.A. materials).
Lastly, any skin contact adhesives will need to attach and hold devices to the skin without causing any harm or damage.
How Can I Decide Which Adhesive To Use?
Choosing a medical device adhesive isn't always easy, which is why you should keep these important questions and considerations in mind:
What is the application?
Where is it worn? For how long?
What are the substrates (surfaces) you need to bond?
What is the environment that it will need to perform? (blood, sweat, worn in the shower, alcohol resistance, etc.)?
Are there any adhesive chemistry requirements (no silicone, no rubber, etc.)?
If you've answered these questions and considered them in your final design, you'll want to talk to a converter to discuss your part feasibility for manufacturing.
When you finalize your design before you reach out, you risk trapping yourself in a complex, more expensive manufacturing process rather than a fully optimized one.
For instance, a converter will let you know when it's possible to substitute materials for less expensive alternatives. Other changes, such as slight alterations in your part tolerances or design, might also help reduce the price.
On a similar note, sourcing adhesive before you consult a converter or failing to consider material alternatives will risk ending up with more expensive or less effective components.
Using Medical Device Adhesives
Now that you've learned more about adhesives for medical devices, are you ready to use them in your assembly?
Until you've considered how the device component will behave during your application process, you haven't finished fully preparing your adhesive design.
Bringing in the experts when it comes to adhesive converting can only help when it comes to building your part component.
If you're looking to pursue a project design involving medical device adhesives, you can reach out to a converter to hear how to improve its manufacturability or see more production options for your design.
Do you want to learn more about medical adhesives? You can find other helpful articles and resources in our Learning Center.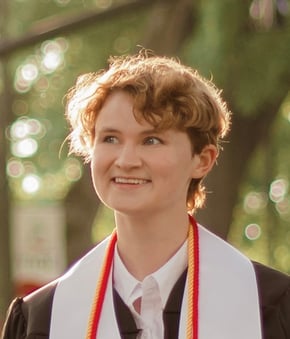 Lee K. House
Copywriter & Content Creator for Strouse. Lee graduated from the University of Alabama in the Spring of 2022 with a double major in English and Spanish.