Strouse designs, develops, and manufactures wound care solutions for the medical industry.
We laminate and die cut wound care tape in controlled environments such as our clean manufacturing rooms and our ISO 7 certified clean room. In these environments we can closely monitor and control air temperature, humidity and air particles. This helps to regulate our processes and provide you the cleanest and most accurate wound care tape devices. New to wound care products? Check this out!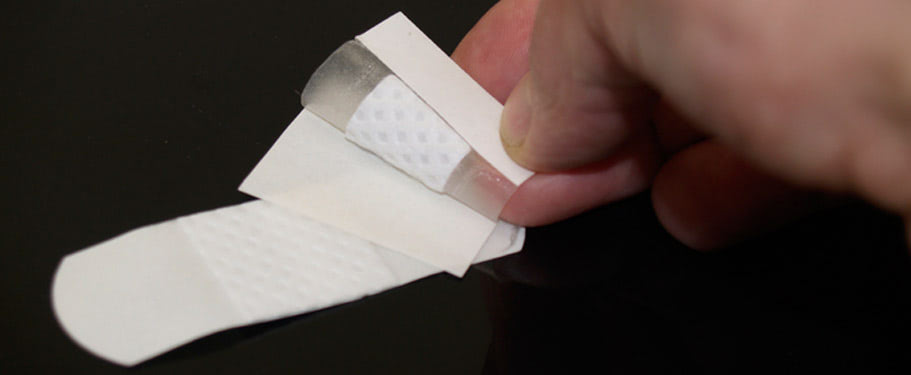 Wound Care Solutions
The wound care solutions we manufacture at Strouse serve many different functions. Some are used in surgical or post-surgery settings to close wounds while others prevent scarring or protect wounds from water and other contaminants. Examples of the wound care solutions we manufacture are:
Negative Pressure Wound Therapy
Hydrocolloid Dressings
Absorbent Dressings
Ostomy Care
Antimicrobial Dressings
Wound Closure Devices
Scar Reduction Devices
And More
Every application is unique and each of these products requires specialty materials and wound care tape. Some materials are designed to stick to the skin for several hours while others last days or even up to a week.
Whether you are in the design stages or looking to spec in wound care tape for your device our engineering team can help. Ask our engineers today and we can help you create the perfect wound care solution.