Automotive manufacturers look to Strouse's experience in rotary die cutting to create products that save them both time and money on the assembly line.
Our diverse manufacturing capability allows us to slit materials down to the sizes you need, cut them shape, create a tab or extended liner for easy removal during hand assembly, and spool tape to create longer rolls for less downtime and changeover.
We work on projects of all types from short runs of untested concepts on napkin sketches to full out manufacture of proven solutions.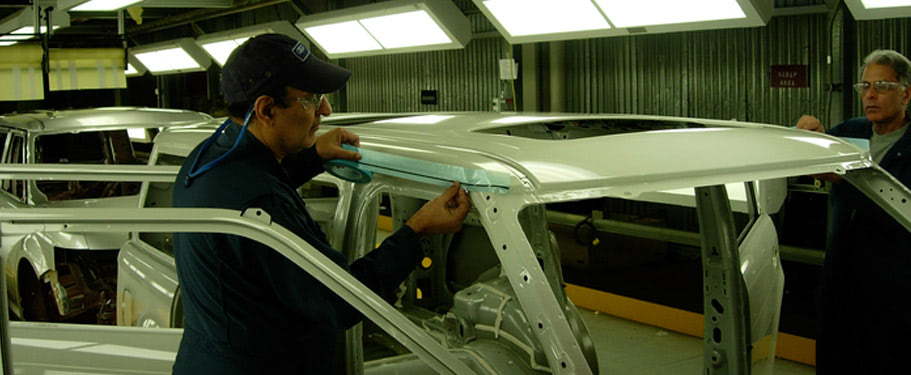 Why Strouse for Automotive Adhesive Solutions?
Strouse has a quality management system registered to ISO 9001:2008 standards. This ensures that each project is held to the highest quality standards, maintaining documentation of materials and processes from initial concept through manufacture of the final product.
Top automotive manufacturers including Ford, Tesla, Chrysler, and Honda all use Strouse to die cut pressure sensitive adhesives.
Automotive Adhesive Solutions Include
Gaskets and Sealing
Bonding Solutions
Part Mounting
Buzz, Squeak and Rattle Protection
Mutilation Protection
Transit Protection
Surface Protection
Hole Covers
Security Labeling
Vibration and Sound Deadening
Masking Kits
Much More!
Strouse is a 3M Preferred Converter of pressure sensitive adhesives. This provides us access to the latest 3M adhesives and acrylic foam tapes for the automotive industry.
If you have a question about a project you are working on or think using pressure sensitive adhesive can bring your product to market faster contact us today!