Masking tape is one of the most popular and recognizable adhesives and is used in just about every industry.
Custom masking tape is a paper tape can be used to mask surfaces, bundle goods, mark or identify objects, and for other general industrial needs.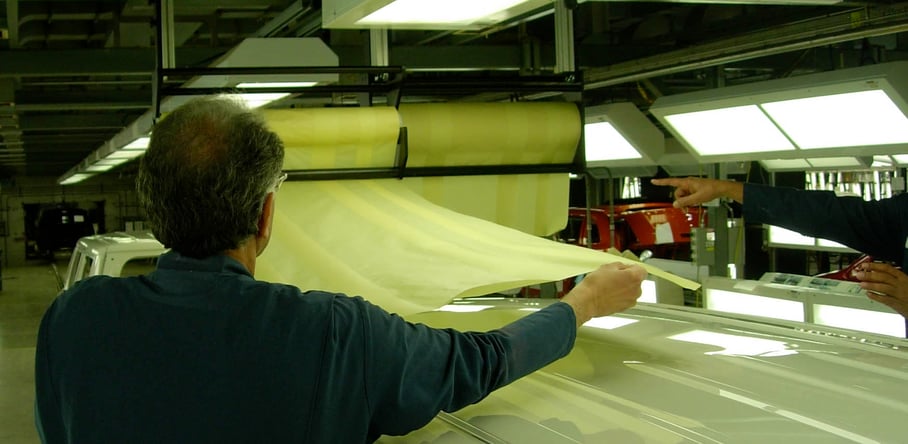 Bulk Masking Tape:
Strouse is one of only a select few converters in the US to be distinguished as a 3M Master Masking Converter. 3M provides us with master logs of specialty masking tape. These master logs are up to 60 inches wide and thousands of feet in length. We slit these logs to custom sizes for your needs and can provide you bulk masking tape rolls.
3M's Masking Made Simple simplifies the process in choosing the right masking tape. This portfolio of products includes:
3M 201+ General Use Masking Tape – Light to Medium Duty Applications
3M 301+ Performance Yellow Masking Tape – Industrial Paint Masking
3M 401+ High Performance Green Masking Tape – High Performance Paint Masking
3M 501+ Specialty High Temperature Masking Tape – High Performance High Temperature Paint Masking

Converting Masking Tape
Bulk Masking Tape Rolls
Slit to Custom Widths
Wound to Custom Lengths
Die Cut to Custom Dimensions
Masking Kit Solutions


Fine Line Masking Tape
And Others


Strouse provides tape masking solutions available in custom sizes, shapes and formats. We can provide you products in the form of custom width rolls of tape or custom cut parts on a roll, on a sheet of material, or as individual pieces.

If you have a question about a project you are working on or think using masking tape can bring your product to market faster contact us today!