Adhesive transfer tape is used for general industrial bonding and logo, graphic and nameplate attachment applications and typically come in a clear color.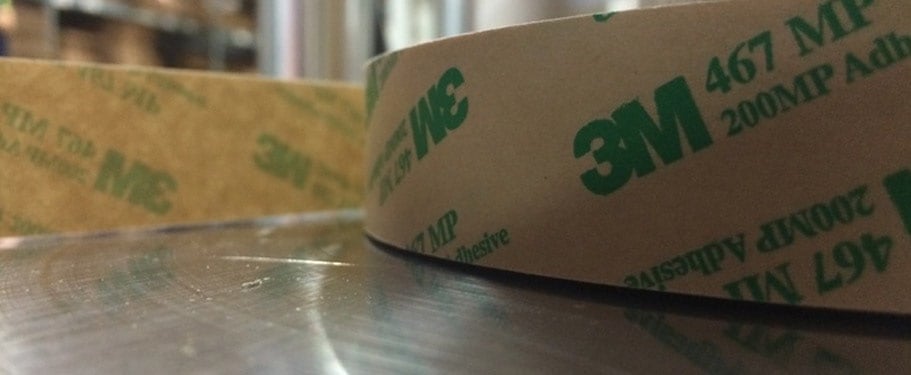 Adhesive transfer tapes provide excellent adhesion to a wide variety of surfaces while being resistant to temperature and solvents.
Clear transfer tape does not have a permanent backing but is paired with a removable liner that allows you to place the adhesive on a surface, remove the liner, and bond two substrates. This material is popular due to its strong bonding properties and its aesthetic bond lines.
Transfer Tape Features Can Include:
Single Lined
Double Lined
Extended Liner
Fiber Reinforced
Permanent Bonding
Repositionable Bonding
Humidity Resistant Liners
And More!
The removable liner allows adhesive transfer tape to be accurately die cut to specific dimensions. The liner provides stability to the pressure sensitive adhesive as it runs through a press. This reduces variability and increases process repeatability. Strouse can add a tab or custom removable liner to the transfer tape that will make it easier for you to peel and stick the final product.
Strouse rotary die cuts adhesive transfer tape converting the material to custom sizes, shapes, and formats. We can provide you custom products in the form of custom width rolls of tape or custom cut parts on a roll, on a sheet of material, or as individual pieces.
If you have a question about a project you are working on or think using pressure sensitive adhesive can bring your product to market faster contact us today!