Healthcare manufacturers come to Strouse to partner with a leader in medical tape converting.
Strouse is a 3M Preferred Converter of 3M Medical Materials and Technologies. We've earned this distinguished honor from 3M through years of innovation and working closely with organizations from all sizes to help produce life changing products. We work on projects of all types from untested concepts on napkin sketches to the full manufacture and assembly of FDA approved medical devices. Organizations work with Strouse because we can help you scale production to meet the demand of your market.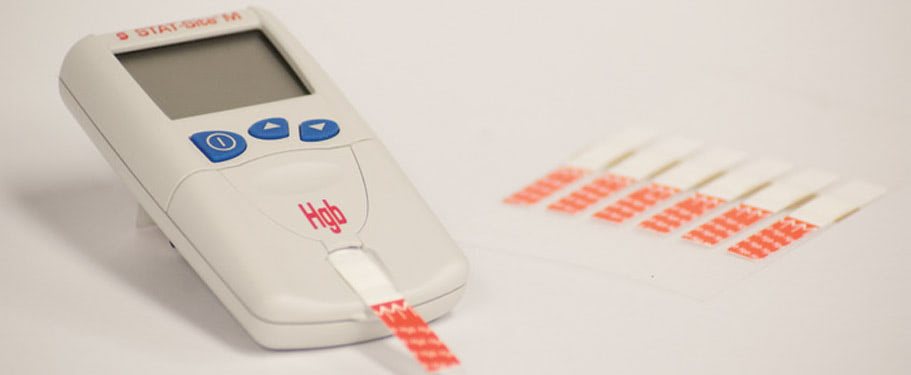 Why Choose Strouse as Your Medical Tape Converting Provider?
Top medical device manufacturers including GE Healthcare, Abbott Laboratories, Medtronic, Teleflex, look to Strouse for innovative solutions using medical adhesive.
Strouse has a quality management system registered to ISO 9001:2008 standards. This ensures that each project is held to the highest quality standards, maintaining documentation of materials and processes from initial concept through manufacture of the final product.
Strouse also has clean manufacturing rooms as well as an ISO 7 certified clean room with humidity controls. Our clean room is equipped with a Separator Filter Dryer (SFD) which is constantly drawing in air from the room, filtering the air by separating dirt and air particles, and removing any moisture to produce hospital grade air back into the clean room. Equipment like this is extremely important considering that even the smallest piece of dirt or debris can contaminate medical devices promoting the growth of bacteria and mold.
Medical Grade Adhesive Solutions Include:
Medical Device Components
Wound Care Solutions
Assay Tray Sealing
Test Strips
Sampling Membranes
Grounding Pads
Catheter Attachment
EMI/EMD Solutions
Oximetry Adhesives
Hydrophobic Speaker Membranes
Much More!
Strouse is a proud partner of 3M as a 3M Preferred Converter, 3M Preferred Converter of Medical Materials and Technologies, and a 3M Master Masking Converter which all allows us to provide you access to the latest adhesive technologies as well as other unique benfits.
If you have a question about a project you are working on or think using pressure sensitive adhesive can bring your product to market faster contact us today!