Nothing is more draining than opening up the email for your custom tape quote, only to stare at it, thinking, What am I looking at?
All of the different values can become confusing, and it's our job to provide you with the information you need to decide whether or not you want to move forward with us
Having issued tens of thousands of quotes throughout the years, Strouse has gotten quoting down to a science.
By reading this list, you'll be fully prepared to read through your custom tape quote from Strouse knowing the significance of each section.
4 Things Included in Your Custom Tape Quote
The custom tape quote is finally in your hands, but your eyes glaze over as you try to comprehend it.
Looking at quotes can be challenging, but it becomes a frustrating chore when they are also difficult to read. If you keep an eye out for these four elements, you'll have a far easier time understanding the components that make up your custom tape quote.
1. LEAD TIME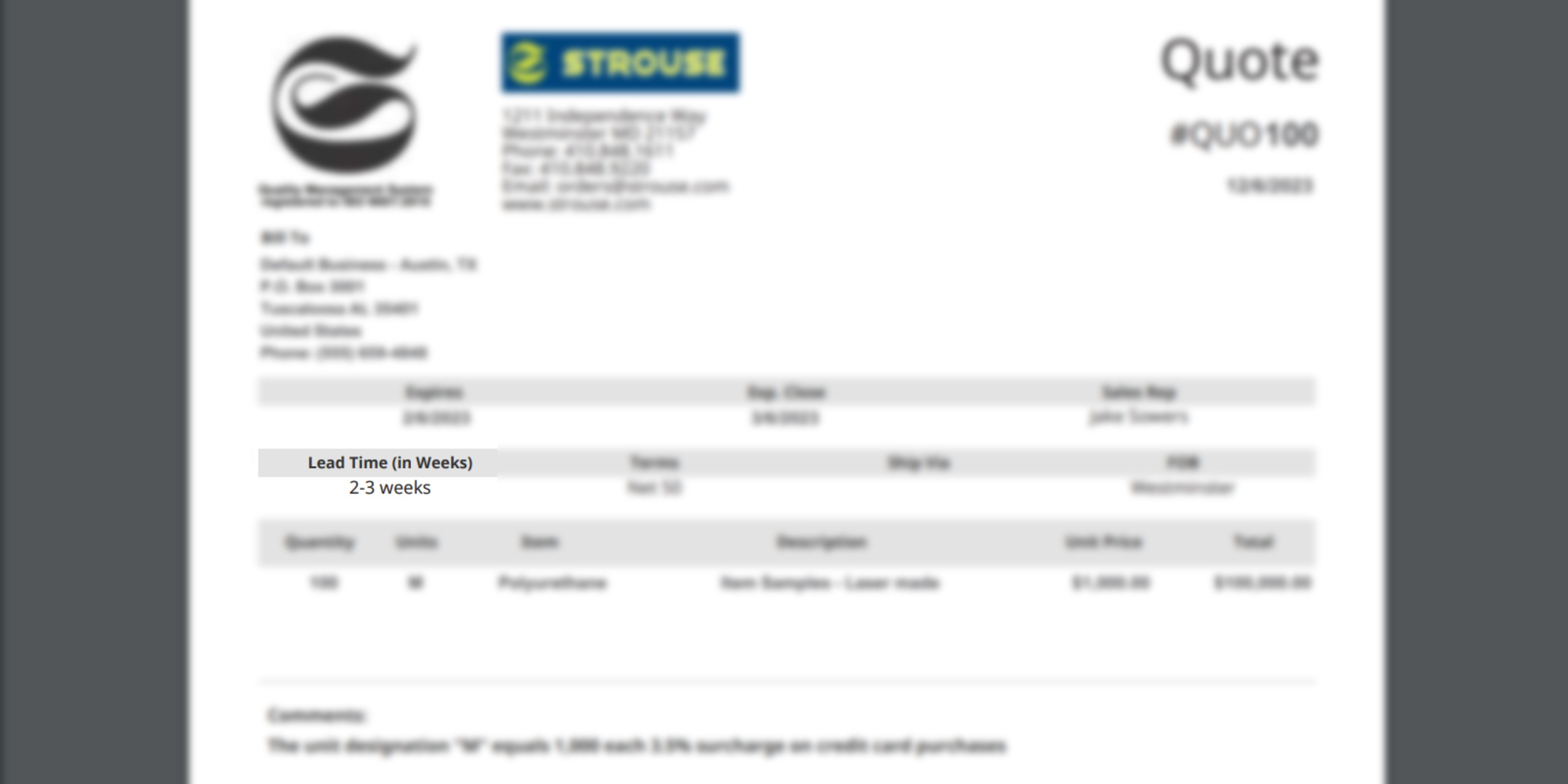 If the first question is, "How much will my die cuts cost?" then the following question is, "When will you have them ready?"
Project lead time, shown at the top of your quote, refers to how long it will take to get your product delivered.
Multiple factors contribute to your overall lead time:
Tooling lead time

Material lead time

Availability on press
Both die cut tooling and material are subject to lead times, which may be longer depending on part complexity. Typically, material lead time will be the longest. As for availability on press, we review all our active machines, operators, and projects before your part gets scheduled.
If you're worried about lead times, consider how providing more information about your design can reduce the time it takes to fill a quote and your overall project lead time:
2. QUANTITY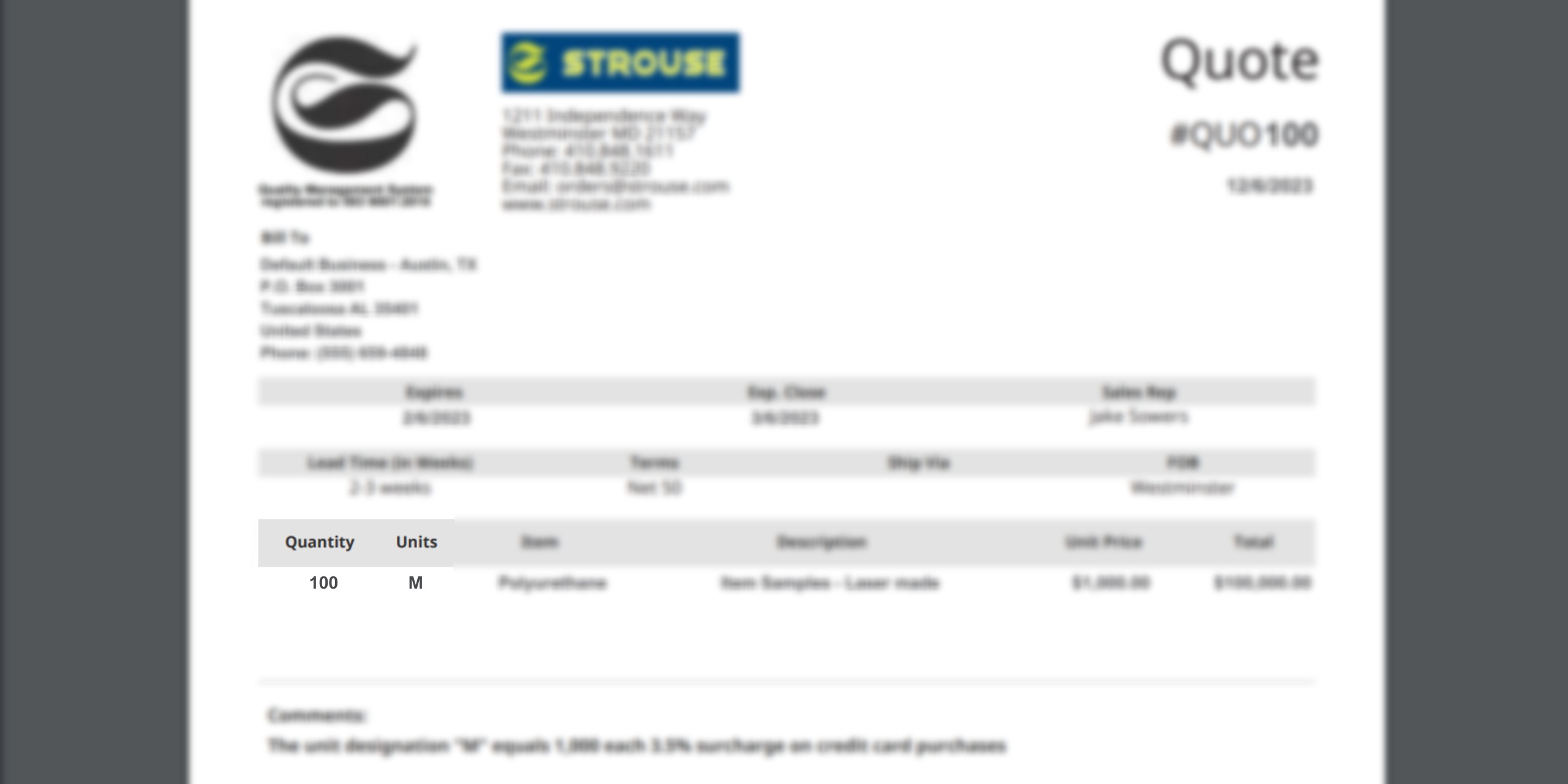 The quantity listed on your custom tape quote is the total number of units your converter builds.
One thing you should know about the quantity is that the unit M on your quote refers to numbers in the thousands: Therefore, the quantity listed in the image above as 100 M actually means 100,000 parts.
Another thing to note is the increasing quantities, which are there in case you decide to scale up your adhesive production someday.
You'll notice that, like buying anything else in bulk, your unit price lowers significantly as the quantity increases. In a moment, you'll see how the unit price and the total price cause this phenomenon and why it exists.
3. UNIT PRICE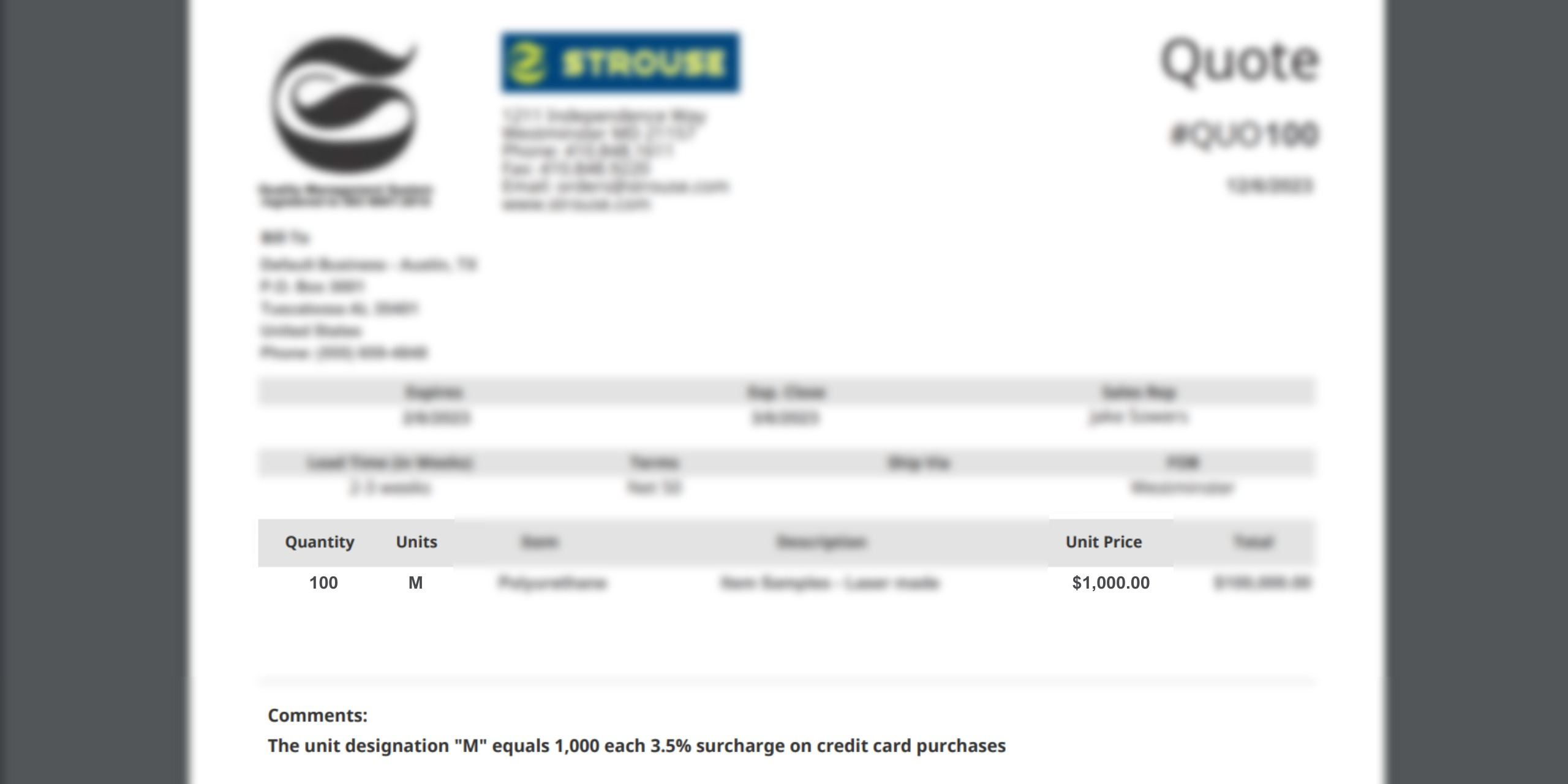 The unit price refers to the price of the listed quantity of individual parts, bags, or kits, depending on the product.
If your unit is in eaches, the unit price is not the Price Per Part (PPP).
In the example, the unit is M, the unit price is $1,000, and the quantity is 100 M. In this case, you can divide them to get the price per part:
100M = 100,000 parts
divided by a unit price of $1,000
= Price Per Part of $100
4. TOTAL PRICE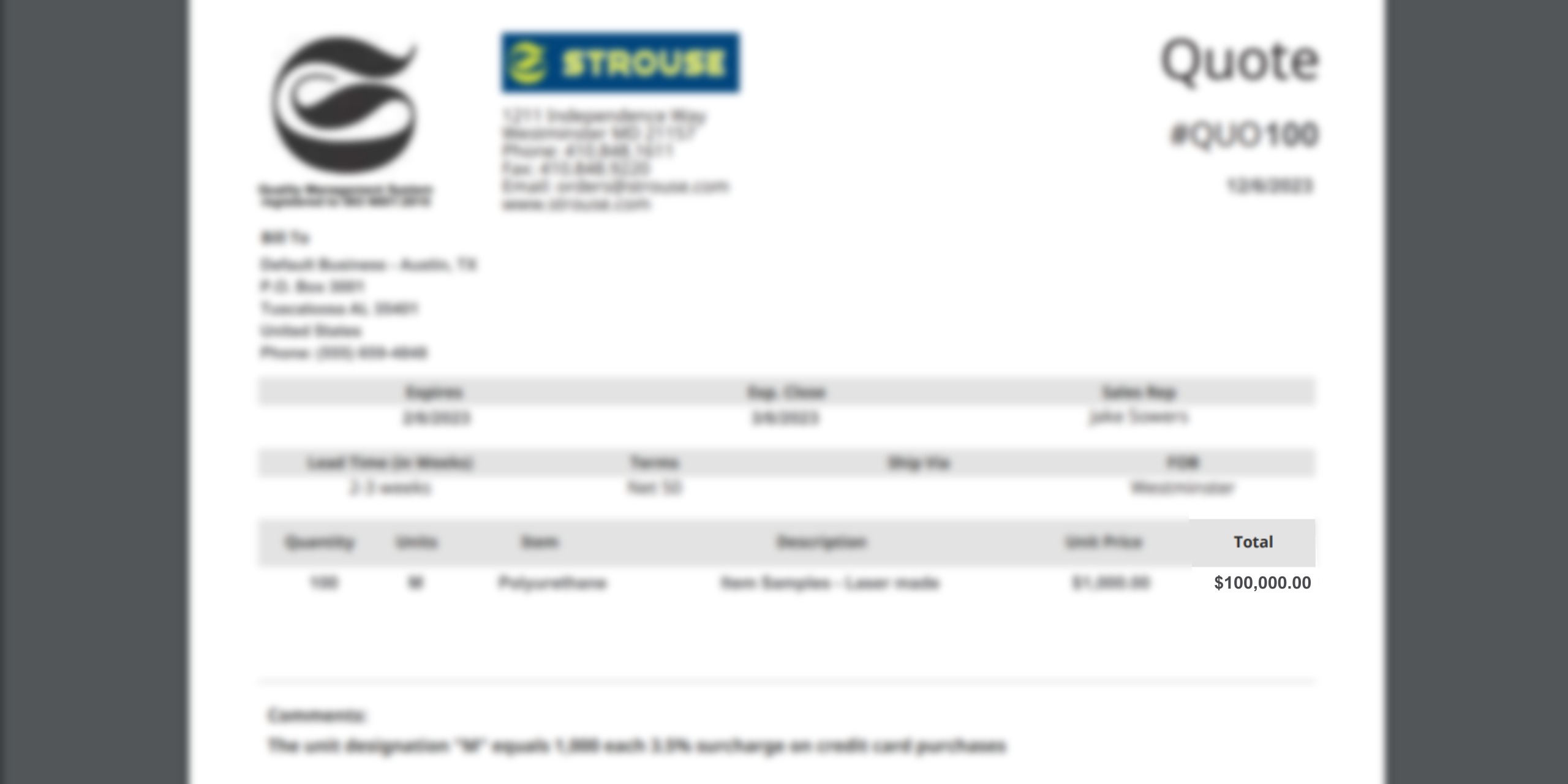 As you might guess, your total price is the overall cost estimate for the quantity listed.
If you're wondering how this cost breaks down or want to read more about the factors that impact the total price, you can read more about the cost of a die cut.
Lastly, multiplying your unit price by quantity will also give you your total price.
How Can I Compare My Custom Tape Quote to Others?
Like desperate carnival barkers with tickets, numerous converters will try to lure you in for sales. So, how do you find a manufacturer that stands out amidst the noise?
Here are a couple of factors to consider when choosing adhesive companies:
LOOK AT THEIR MATERIALS
If one quote has the material listed as $1.00, and the other is $0.01, consider why it costs significantly more:
Are they using the same material?
If there's a price difference on the same material, consider why that is: does one converter get a special deal? Or, are they simply covering an expense without telling you? If the difference seems significant, it's worth asking your converter why.
Does the cheaper material have worse quality?
Poor quality materials often lead to increased part defects and waste. Both of these factors drain time and money, which is why you might be better off without their support than with them.
Does the material fit ALL your requirements?
When consulting your converter on the suitable material, it's only natural to emphasize everything you want your part to have. However, it can also be helpful to stress the importance of certain aspects over others.
If you need incredibly precise die cut tolerances, you'll want your converter to know about it. Likewise, if your tolerances don't matter as much, you could save money on a cheaper material that still gets the job done.
CONSIDER THEIR QUALITY SYSTEM
Nobody wants faulty parts, but what systems does your converter have to prevent them?
Do they have a quality-checking team, or should you check each piece personally?
If converters produce an excess number of defective or particle-contaminated parts, it'll cost you thousands in wasted press time and materials.
Similarly, it might be worth looking into whether your converter is certified for sterile processing capabilities like a Cleanroom:
Don't fall for a lower initial price without checking to ensure that you aren't signing up for a myriad of future problems.
THINK ABOUT APPLICATION
Building a product takes more than the production itself, it has to function well to be successful.
Before you choose a converter, you'll want to decide whether your product will be in roll or sheeted form and whether your adhesive will peel for application.
Is the total price higher because one converter offered to add a tab to the design for accessibility? Or because they offered to deliver your products in sheet form? A higher price might be worth the value if the end goal is a successful product that functions quickly and effectively.
Choosing the Quote That Suits Your Purpose
To be honest, each converter has its strengths and weaknesses, and you should choose the one that better suits the purpose of your product.
If you're looking for a company that will offer advice, listen to your feedback, and make your product the most effective way possible, consider working with Strouse:
When you get the chance, take a moment to consider requesting a quote from us, and Strouse will evaluate your project as soon as we can.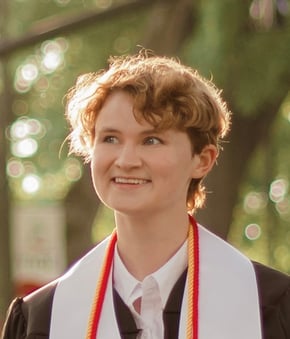 Lee K. House
Copywriter & Content Creator for Strouse. Lee graduated from the University of Alabama in the Spring of 2022 with a double major in English and Spanish.