How do you Increase Production of a Painting Process?
Painting processes can be costly and complex. As it turns out, they can also be slow. When there are military vehicles involved, it can have wide ranging impacts beyond the actual process. Take a look at your own painting process. Can you identify the bottleneck? Do you know where all that time is spent? We've found that most of the process isn't spent on the painting aspect, which can be befuddling. If you are noticing that your painting process is slower than it needs to be, you'll want to check out this case study.
The Challenge:
Letterkenny Army Depot provides vehicle maintenance and refurbishing services to the US Army and their allies. Faced with a bottleneck in the paint process for refurbished Humvees they came to Strouse for a solution. They were returning on average 10 refurbished Humvees or less to the field per day. This simply wasn't fast enough for their process, so they took a look at where the time was being spent. They found that the process was labor intensive and took a good amount of time to hand apply the masking for each vehicle prior to painting.
The Solution: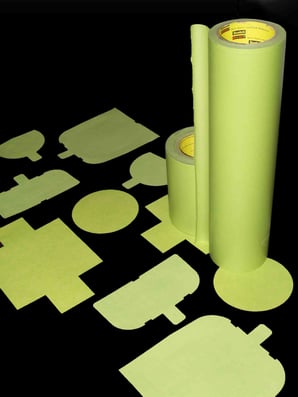 Find out how Strouse was able to solve this problem with Letterkenny Army Depot to ensure a highly capable process was in place that yielded tight tolerance die cut masking tape parts. Download our case study now.