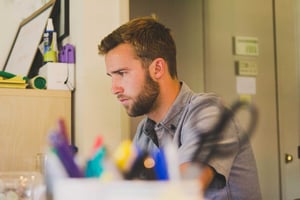 EVALUATE MY PART
Are you still figuring out what you need? We'd love to lend a hand.
Maybe you're overwhelmed by all the different materials, or you've found a pest in the design. That's totally O.K.!
Plenty of experts will benefit from assistance when they're first getting started with a new project. We're here to make your process flow smoothly for the sake of bringing your solution to light as soon as possible.
Send in a sketch or tell us where you're at, and we'll let you know if it's something we can help with.
Provide us details in the form on this page, and we can get you a quote for your product.
Information on How the Material Will be Used
What Product Are You Looking For?
Problems You May Have Encountered When Using different Materials
Are specifications and tolerances determined?
What is driving the specifications and tolerances?
Which tolerances are critical?